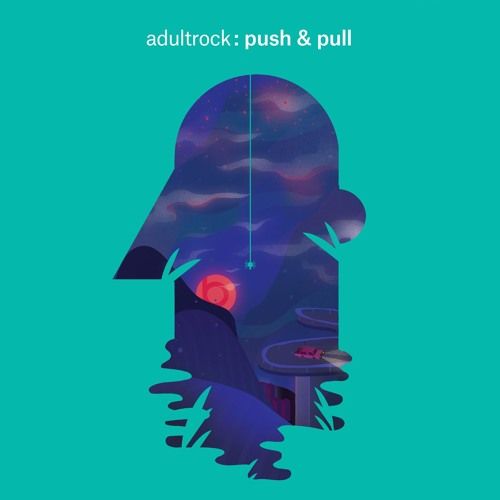 Adultrock - Push And Pull EP
Adultrock has returned with his immediate and vital EP, 'Push And Pull'. Irish producer Gavin Elstead follows his acclaimed debut, 'Chants', with three tracks of masterful modern synth music, released via leading Irish organisation Bodytonic.

Title-track and EP opener 'Push & Pull' layers hypnotic melodies over minimal, krautrock inspired beats, while 'OK' merges the euphoric side to Elstead's sound with after-dark seediness. 'Naoko' closes the concise release with a catchy, Italo-disco earworm that pulsates and builds to a climatic finish that further compliments this impressive mini-EP.

After playing in a multitude of indie bands, in early 2013 Elstead began piecing together a tougher, more dancefloor orientated sound. Eschewing the laptop and controller based setup, an array of drum machines, samplers and synths help him construct his semi-improvisational, wildly unpredictable live shows which in turn inform his tracks. His fluid, hypnotic approach to songwriting result in tunes that satisfy both the headphone drifter and the clubgoer simultaneously.

After releasing his acclaimed debut, featured in the likes of Fader, XLR8R and Clash, 2015 saw Adultrock return to the studio after a busy touring schedule. The resulting 'Push And Pull' EP, picks up where 'Chants' left off, turning the arpeggiator up to 11.

With rising acclaim from contemporaries and critics alike, 2016 is shaping up to be an interesting year for the man behind the synths.