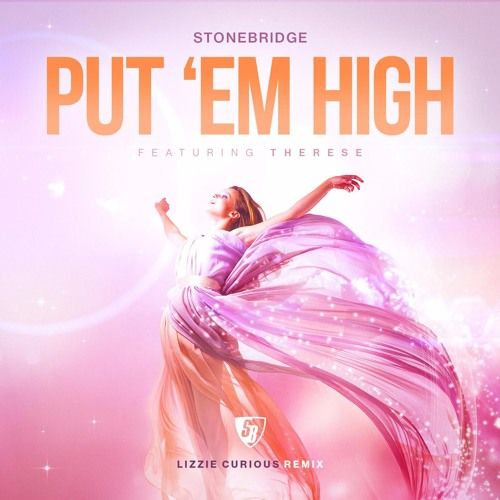 StoneBridge ft. Therese - Put 'Em High – Lizzie Curious remix
StoneBridge ft Therese 'Put 'Em High' is undoubtedly one of the biggest house tunes of all time. The Lizzie Curious remix capably takes this iconic track into peaktime 2016 territory, whilst still paying homage to the much-loved original.
Lizzie's remix combines the infectious Put 'Em High vocals, with a driving UK bassline and her trademark energetic house grooves. Add to this a killer piano riff and a spine-tingling breakdown and you have all the ingredients for a euphoric remix of this classic house anthem.
StoneBridge said 'I hand picked Lizzie Curious because I needed a UK twist for this remix pack and done by someone that understands the song and how big it was in the UK. The result totally blew me away – and many other DJs judging from the insane reactions!'
The Lizzie Curious remix of Put 'Em High has hit #1 on Trackitdown.net, #8 on the prestigious DMC Buzz Chart and is being supported by the likes of Robbie Rivera, Dirty Vegas, eSquire, Federico Scavo and many more. Out now on Stoney Boy music, alongside remixes from Paul Morrell, Christian Poow, Bojan and Kilø Shühaîbar.
Listen on Spotify: http://spoti.fi/2bxJQvR
Listen on Apple Music: http://smarturl.it/PEH2AppleMusic
Get it on Trackitdown: http://bit.ly/2bsndW0
Get it on iTunes: http://apple.co/2bbC3SZ
Get it on Beatport: http://btprt.dj/2aYQKJp
Get it on Traxsource: http://bit.ly/2b1Gw9H
Get it on Amazon: http://smarturl.it/PEH2Amazon