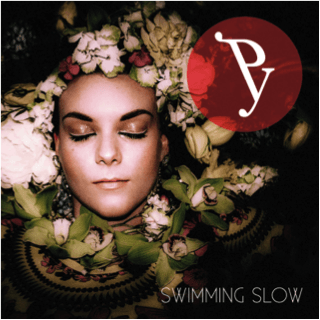 PY – SWIMMING SLOW
Following the beautiful 'Polyethers' released in Autumn 2013, Py returns with a stunning new single 'Swimming Slow', via Champion Records on the 10th March.
Absorbing and passionate, 'Swimming Slow' is a beautifully poised track, burning slowly and heavy with remarkable power. Py's trademark, soul-rich voice is fully immersive as her distinctive tones twist and turn, intertwining with luscious melodies and dreamy electronics.
A recognized talent who has recently worked with the likes of Maya Jane Coles to Two Inch Punch and Claude Von Stroke, remixes for Py's 'Swimming Slow' come from Citizen, Sweater Beats, Gang Colours and Throwing Snow. Demonstrating the full ability of her unique voice, Py will also record piano, stripped back versions of 'Swimming Slow' at west London's legendary Metropolis Studios, which has seen the likes of Paul McCartney and Madonna grace their studios, to allow her fast-growing fanbase to manipulate Py's voice and beats for their own creative productions.
In a year which has seen the London-based singer record at the prestigious Red Bull Studios, work with an array of talented producers from George FitzGerald to Lapalux and Throwing Snow on her debut mixtape, support the likes of Fenech-Soler and MAUSI on tour and gather support from the likes of Zane Lowe at BBC Radio 1 as well as appearances on Throwing Snow's debut album for Houndstooth and the forthcoming Supreme Cuts album, Py's latest effort is her best yet. Set to accelerate her burgeoning reputation as a creative and forward-thinking vocalist and multi-instrumentalist, 'Swimming Slow' will be the catalyst for the rest of the world to sit up and take notice of Py in 2014.
http://www.pymusic.co.uk/
http://soundcloud.com/pymusic
http://www.facebook.com/pypage
http://twitter.com/Py_tweets