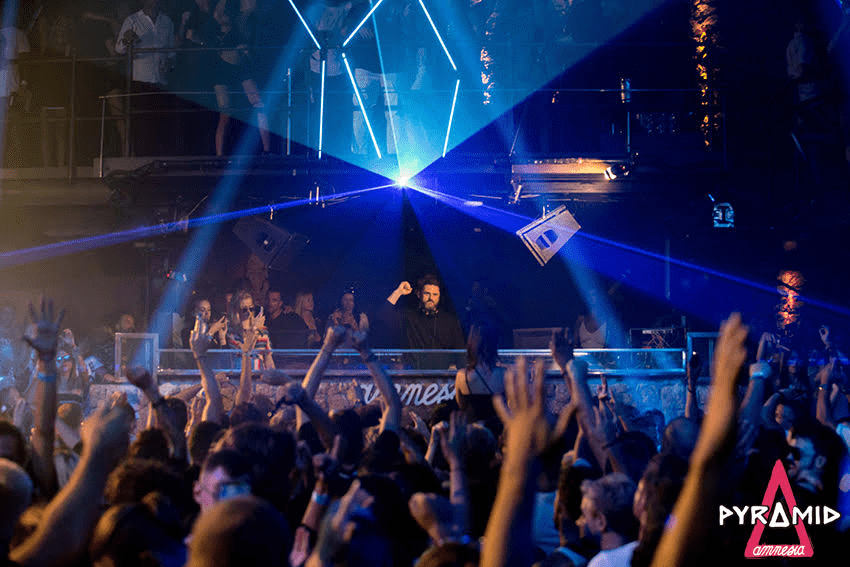 Pyramid x Diynamic @ Amnesia, 26th August: Solomun, Joseph Capriati, Adriatique & Renato Ratier!
PYRAMID @ AMNESIA
EVERY OTHER MONDAY UNTIL 23rd SEPTEMBER 2019
26th AUGUST 2019
DIYNAMIC SHOWCASE
FULL LINE UP CONFIRMED:
TERRACE:
Solomun
Joseph Capriati
CLUB ROOM:
Adriatique
Renato Ratier
TICKETS:
https://tickets.amnesia.es/en/ticket/449
Following last season's monumental debut takeover, the multi award-winning DJ/producer Solomun and his respected Hamburg-based Diynamic music label have teamed up with Amnesia's flagship in-house event series Pyramid (alternate Mondays until 23rd September) to once again deliver one of the biggest nights of the season on 26th August 2019.
Amnesia's authentic Ibiza party brand Pyramid is enjoying a successful second season with a whole host of high-quality events featuring the world's best house and techno DJs, organic decoration plus state-of-the-art lighting and production.
On Monday 26th August, last season's most anticipated event PYRAMID x DIYNAMIC is back for its second collaboration extravaganza which will without question be THE essential Ibiza event of the season, boasting exclusive must-see joint headline performances from label boss Solomun and the in-demand Italian selector Joseph Capriati on Amnesia's iconic terrace – home to the world's most advanced KV2 sound system – where both will play individual solo sets as well as a highly coveted back-to-back performance. The showcase is made extra special as it's Capriati's first appearance at the club since 2015.
Elsewhere, Diynamic label favourites Adrian Shala and Adrian Schweizer AKA Adriatique will be taking charge of Amnesia's club room with their hypnotic groove, playing alongside the South American house pioneer and D Edge club owner Renato Ratier to round off a mouth-watering unmissable second showcase at one of the world's best clubs.
For more information regarding all of Pyramid's forthcoming events, please visit:
https://www.amnesia.es/party/21/en/pyramid.html
Grab your Pyramid tickets now:
https://tickets.amnesia.es/en/ticket/449
Links: