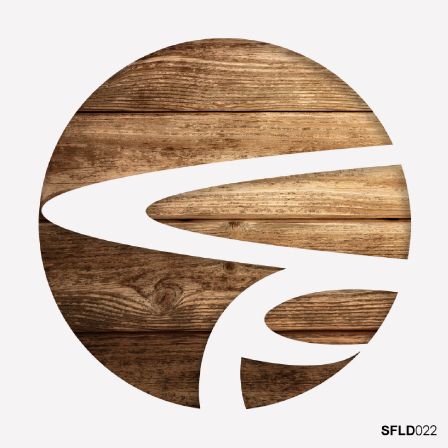 Vince Watson - Quantum / Melodika
Soulfooled returns, refreshed and reinvigorated after a 12-month hiatus, ready to unveil yet more stunning sonic innovation. Since its launch in 2010, Alex Niggemann's lovingly curated label has steadily established itself as a crucial platform for the finest talent. Alex is always focused on searching out unfailingly original musical gems, and, in the process, developing Soulfooled's own distinctive style.
Glaswegian DJ/Producer Vince Watson has spent the past 20 years delivering timeless music for many of the world's best record labels. Name-checking the likes of Cocoon, Poker Flat, Ovum, Planet E, Mobilee and Yoruba, only scratches the surface. Amsterdam-based Vince's live shows are in demand around the world and as a resident at Berlin's legendary Tresor, he has cemented his reputation as a DJ with immense style and substance. Now, he is set to join the ever-evolving Soulfooled family, making his label debut with two absolutely exceptional tracks.
Only a handful of European producers approach techno in a way that matches the original ethos of the sound's original Detroit pioneers, and Vince Watson is one of the best. 'Quantum' is a masterpiece of controlled, fizzing, percussive energy, topped with a breath-taking display of emotive pads, melodic motifs and soaring synth lines. It is, quite simply, an irresistible, life-affirming musical moment to cherish. A theme that continues through 'Melodika', where an instantly infectious, hip-swinging rhythmic backbone gives rise to the ebb and flow of a heart-bursting cathedral of lush, spacious, melodic joy. It is displays of creative genius like this that make music such an eternally wondrous thing to behold.
And, it's no wonder that Derrick May recently asked Vince Watson to remix and remodel 'Icon' and 'Kao-Tic Harmony' (the latter an early collaboration between May and Carl Craig), two absolutely timeless Rhythim Is Rhythim classics on the legendary Transmat label. Naturally, both newly released versions already sound like breezy Motor City future classics. With a double album release penned for Radio Slave's Rekids imprint, and numerous other exciting projects in the pipeline, Vince Watson's Soulfooled debut continues his mission to raise the techno scene's creative bar ever higher.
Soulfooled Info:
https://twitter.com/soulfooled
https://www.facebook.com/soulfooled
https://pro.beatport.com/label/soulfooled/16254
http://www.residentadvisor.net/record-label.aspx?id=3981
Artist Info:
https://twitter.com/VinceWatson
https://soundcloud.com/vincewatson
https://www.facebook.com/vincewatsonmusic