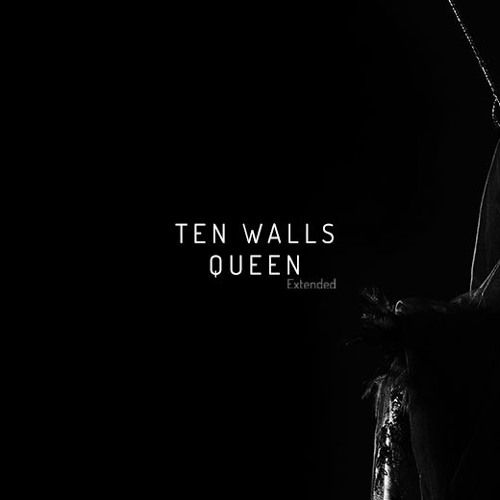 Ten Walls - Queen (Extended)
Long awaited Ten Walls Queen (Extended) double vinyl is finally released
Lithuanian artist and producer Ten Walls finishes this year with one more surprise to his fans and music community. His debut album Queen (Extended) has now been released in double vinyl on Memento Records.
This 8 tracks double vinyl is a vivid depiction of the Lithuanian artist's production skills. Queen (Extended) includes extended versions of best recognized tracks from the double CD including hits like "Rocky" or "Balboa" as well as absolutely new track "INK" (extended and re-extended versions), that supplements the story of "Queen".
INK was created together with talented electronic, dance-pop music producer and artist from Lithuania Daddy Was A Milkman. Well-known for such hits as "Breathe In" and "Sleepwalking" he has now teamed up with Ten Walls for this downtempo, groovy piece.
Queen (Extended) follows the story of Ten Walls debut album (released March 2017), yet expands its horizons, entering new stage and the roles of each track found in the vinyl.
"Even before Queen was released, I knew that some of the tracks are made to rock the dance floors. I extended and spiced them up a bit to release this DJ-friendly double vinyl," – Ten Walls adds.
The first cut, 'Balboa' is a funky French touched house tune, while 'Next Station' is a deeper excursion into esoteric atmospheres, laid back drums and world of sounds.
'Rhapsody' is a fast-paced ballad, evocative and profound, that displays Ten Walls ́s trademark ability to deal with hypnotizing arpeggio bass-lines, as in the slower disco-infected following track, 'Rocky'.
The compelling 'Age Well' stretches out Jonatan Bäckelie ́s precious voice on a body of marmoreal drums and an enchanting bass line.
The even slower reduced drums of 'Transition' and its bubble-chamber dub gradually prepares us to the dreamy ride of 'INK' featuring the vocals of Daddy was A Milkman.
Finally, the exquisite 'ReExtended' mix of 'INK' melds an orchestral score, Pop and electronic music with dazzling sensitivity.
Ten Walls Queen (Extended) available here: http://bit.ly/2ABMRIR