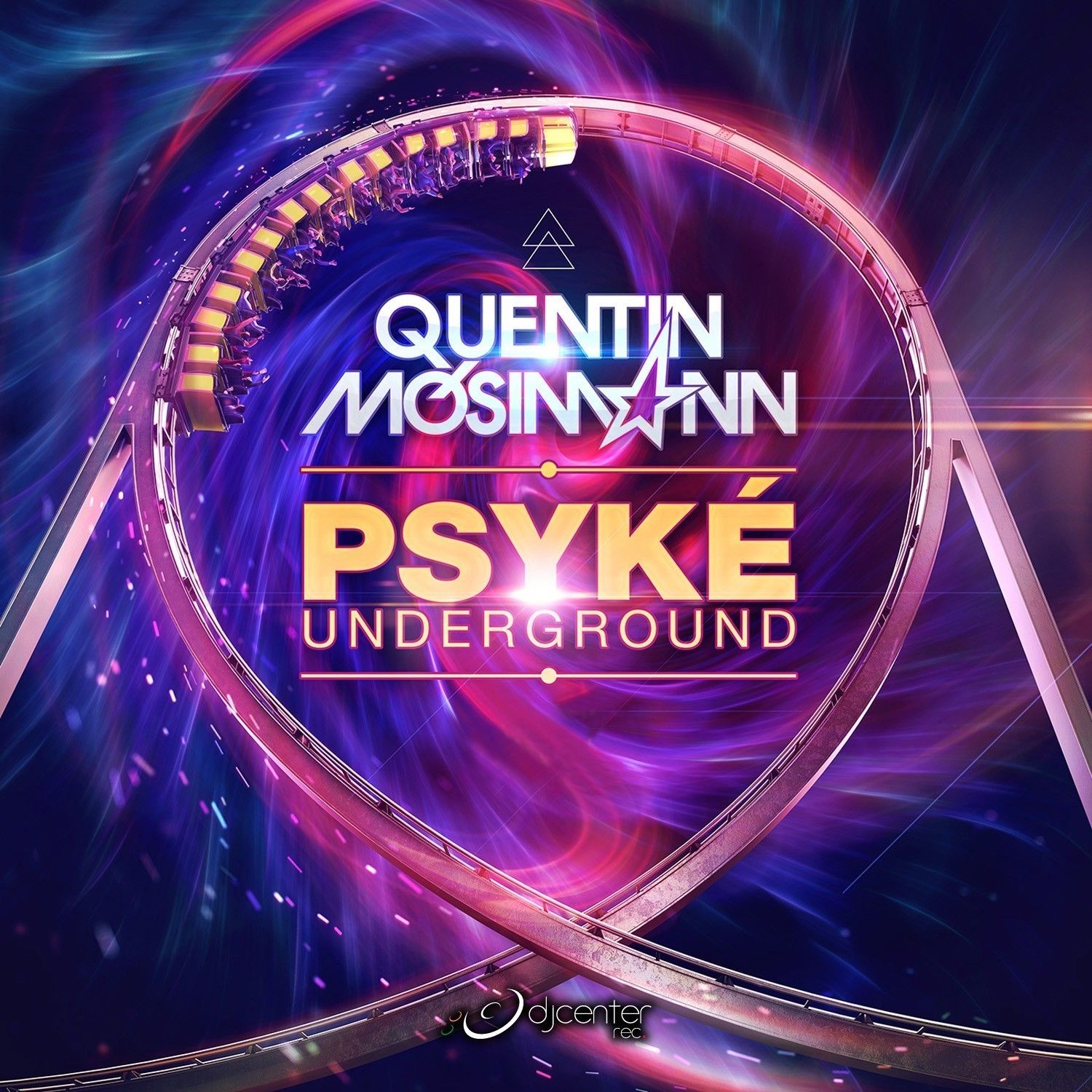 Quentin Mosimann "Psyké Underground"
Want more of Quentin Mosimann? The wait is over! After his massive success on his previous tracks "I DRUM U" (Top 100 Beatport Chart) and "Pogo Pogo" (#28 on top 100 Electro House on Beatport ) , Quentin Mosimann produced "Psyke Underground" to inaugurate the rollercoaster (with the same name) for Walibi park in Belgium! Catch this fun electro song that will take you looping 45 meters high!

Quentin Mosimann proved that he has not even scratched his 15 minutes of celebrity fame. Unexpected and difficult to pinpoint, Quentin Mosimann stays as a discreet artist who continues to surprise us with new discoveries. Today, after a double gold record in 2009, he's been elected #74 of the worldwide 'Top 100 DJs' poll 2012, 5th Best French DJ (DJ Mag) and Best DJ Dance 2011 (Only For DJs Mag).
Between his electro-house and progressive style, this DJ, remixer and producer has proven his talent as a DJ, musician, and specially a vocalist who never fails to entertain the public. He won the French Pop Idol (Star Academy) in 2008 but this isn't the only reason why clubbers worldwide wait for him to enjoy his exhibition at each club and festival. You find his originality through a direct interactivity with his audience, struck by an atypical voice and the flights of his synthesizer., Therefore, Quentin Mosimann the French-Swiss « DJ-Singer » represents first and mostly a worldwide high-level performer with global clubs and festivals tours worldwide (USA, Canada, Egypt, Norway, Spain, Italy, Russia, France, Belgium, Germany, Switzerland, Greece, Poland, Israel, New Caledonia, UK, India…).
Collaborating with the famous British singer Tara McDonald ('All alone'), his cover track of 'Do you Saint-Tropez?' extracted from the well-known French movie « Le gendarme à Saint-Tropez » stayed #1 for 6 weeks in Canada. Plus he held a residency on FG DJ Radio and then a status of coach on the TV show 'The Voice Belgium'. Today, Quentin Mosimann is not only a DJ-singer but an established phenomenon confirmed by Internet stats : more than four millions webpage visits in total, more than 232,000 Facebook fans, 100, 000 weekly downloads of his podcast and thousands of comments left by his fans who specially appreciate his DJ spinning. His record to date is partying with 45, 000 people to his sounds during his most successful set. This DJ-Singer, motivated by the desire to surprise, has created his own eclectic innovative style offering most skeptics the capacity to change without notice and offering the non skeptic the satisfaction of an exceptional show.

Exhilarate and enjoy the ride as Quentin Mosimann takes you to "Psyke Underground"! Feel the acceleration of the beats with three banging tracks that will surely pump up the dance floors! Keep the thrilling party vibe with Quentin Mosimann's "Psyke Underground" only on DJ Center Records! Enjoy!