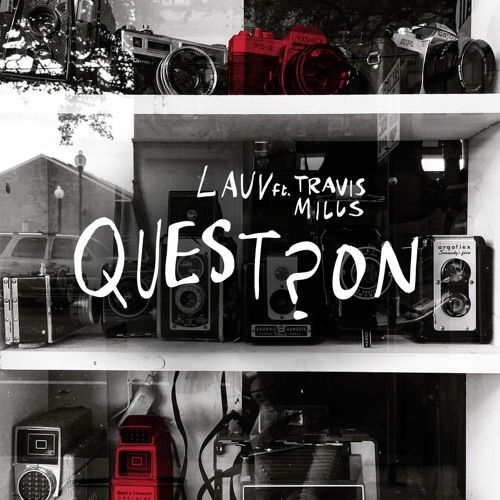 Lauv - Question (feat. Travis Mills)
Today, Lauv reveals "Question," his latest and much-anticipated follow-up to his wildly successful debut EP, Lost In The Light. The new single from the Los Angeles-based R&B-pop singer features rapper and artist, Travis Mills. With the release of "Question," and his upcoming performance at this summer's Firefly Music Festival, 2016 promises to be a breakout year for the impressively talented Lauv.

Last year, Lauv's EP Lost In The Light was heralded by Popdust as a "recipe for pop perfection" and one of best EPs of 2015. Additionally, Lauv was featured on a variety of taste-making sites, including: Idolator, Kick Kick Snare, Perez Hilton, The Music Ninja, Bit Candy, and Oblivious Pop. The debut single from the EP, "The Other", garnered hundreds of thousands of plays in just days on Hype Machine, and in March of 2015, Hilly Dilly named the up and coming star their best new artist of the month.

The success of Lost in the Light led to a multitude of popular remixes, as well as endorsements from bands like One Direction. "Reforget," the second single off of Lost In The Light, also achieved digital acclaim, topping Spotify's Global Viral Top 50 Chart.

More from Lauv coming soon.