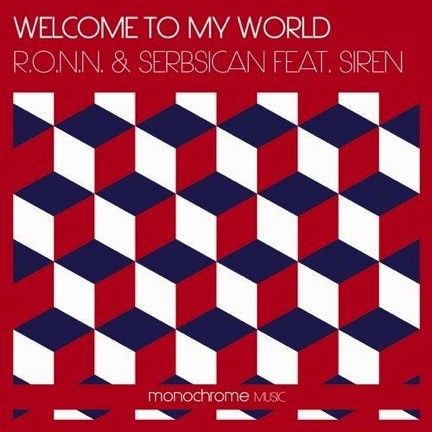 R.O.N.N. & Serbsican Ft Siren – Welcome To My World
R.O.N.N. is the production and DJ moniker of Chicago's legendary House music singer Ron Carroll. Internationally recognised as one of the most prominent voices to grace the music we all know and love, he's now taking his talents across the studio from the vocal booth to behind the desk and as you would expect from such an icon, the results are impressive to say the least. With the vocal talents of Siren brining the production up to a new level and with the reliable remix from Aron Scott and Sonny Zomolo, this is a must hear package for the lover of organic House.
With support coming in already from Jesse Voorn, Promise Land, DJs From Mars, Lahox, Vlad Ruso and plays on the likes of MOS, FG DJ Mix and FG USA – this is a release picking up pace and getting the full international profile it deserves.
You can get your copy now over at Beatport
http://www.beatport.com/track/welcome-to-my-world-aron-scott-sonny-zamolo-remix/5067031
Keep up to date with the artists and label online
Sonny Zamolo
https://soundcloud.com/sonnyzamolo
https://www.facebook.com/sonnyzamolomusic
http://www.sonnyzamolomusic.com/
Monochrome Music
https://www.facebook.com/monochromemusic