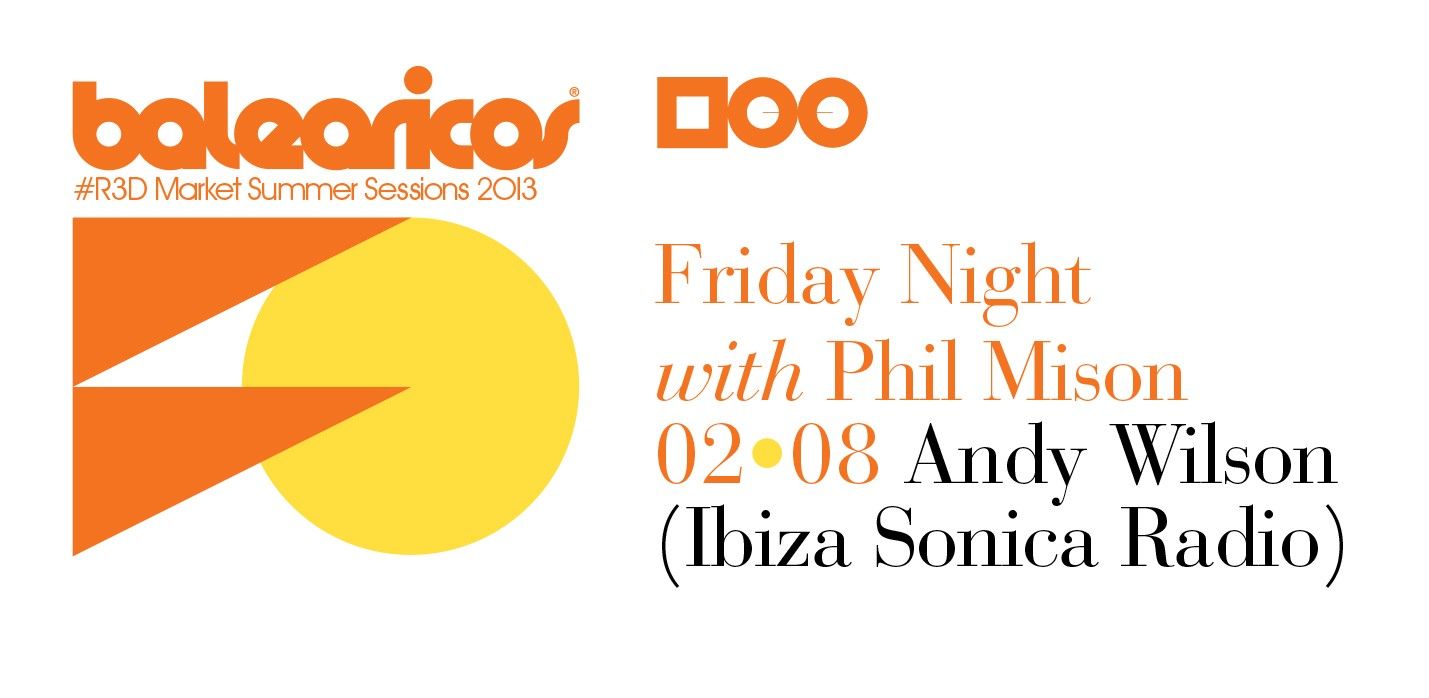 #R3D Market presents Balearicos
#R3D Market, the nocturnal street market in Rivington Street, Shoreditch, which has helped establish the street food market scene in London, continues to develop the music side of the event with Friday's Balearicos party celebrating sunset in the city.
This week, legendary Café Del Mar DJ, resident Phil Mison is joined by special guest Andy Wilson from Ibiza Sonica Radio. Living and working in Ibiza, where he hosts his own weekly Balearia Ibiza show on the island's leading radio station, Ibiza Sonica (6m monthly listeners worldwide), Andy also produces shows for Jose Padilla and Nightmares on Wax and has been running We Love's radio shows for 7 years. https://soundcloud.com/tags/R3D>.

As well as serving some of the best street food and cocktails in London, this year's market has been soundtracked by DJs from Rough Trade, Phonica, Dalston's Vortex on Thursdays and Phil Mison and friends including Chris Coco, Pete Herbert and Moonboots, bringing Balearic beats to the heart of urban Shoreditch on Fridays.
Now in its third year, #R3D Market has bolstered its culinary reputation by choosing the award winning Burger Bear Tom to select some of the city's finest food outlets to take part. Mark Hix, You Doughnut and many more also involved.
#R3D Market is a multifunctional 500-capacity outdoor venue offering a music and art program throughout the summer and is curated by the Red Gallery http://redgallerylondon.com/.
Complete with table service, marquees, extended undercover tables and seating, hammocks, a roof terrace and a sandy beach (and is child-friendly).
The Appleton Estate official Rum Bus will be at #R3D Market on Thursday 1st August to celebrate the launch of the Rum Bus tour.

The event will run until Friday 16th August.