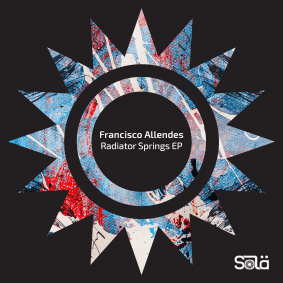 Francisco Allendes - Radiator Springs EP
ANTS favourite Francisco Allendes makes his debut appearance on Solardo's Sola this August as he delivers his two track 'Radiator Springs' EP on the label.
"Chilean producer and DJ Francisco Allendes never strays far from the minds of those with their finger on the pulse, as he consistently keeps fans happy with his infectious take on the underground house genre. Now making his well-deserved debut on Solardo's Sola Records, Francisco ensures that his new Radiator Springs EP continues the on-going streak of success that has granted the producer praise from all sides.
Radiator Springs EP showcases a euphoric blend of elements that makes Francisco's latest release just as engaging as you'd expect from the producer. Flaunting a familiar beat packed with precise percussion and snappy claps, the EP weaves in a tapestry of quirky basslines and catchy riffs to catch listeners off-guard. It's another gem in the crown of Francisco Allendes' gleaming musical catalogue, as he showcases one of his best works to date in true Sola fashion." – Sola Records.
Francisco Allendes 'Radiator Springs' EP is out on Sola on 24th August 2018.
Tracklist
1. Radiator Springs (Original Mix)
2. Nobody Home (Original Mix)