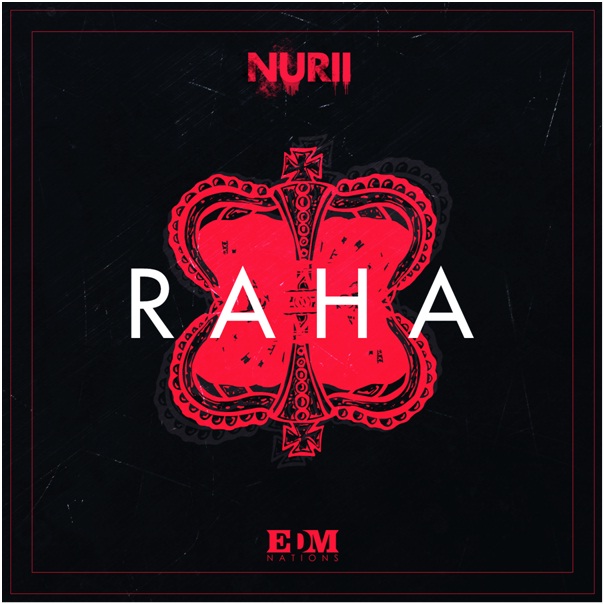 Nurii - Raha
Fast rising talent Nurii is becoming a household name in his native country of Kenya, thanks to energetic and mesmerising productions. The DJ and producer, who is responsible for records such as: 'Big Bounce EP', 'Simba', 'You & I', 'Echo', 'Devotion' and 'Alpha', has been gaining support from many of the industry's A-List stars, with Cedric Gervais featuring 'Alpha' in his set at this year's Ultra Music Festival in Miami. As well as producing his own original material, his production skills have been put to good use, with the multi-talented artist remixing House legend Robbie Rivera's track 'Move Your Ass', which was subsequently released on Robbie's Juicy Music imprint – a monumental achievement for a producer of any calibre.
When not in the studio, where he spends countless hours creating some of the freshest hits on the scene, Nurii can be found working on his highly sought after radio show, which has become a worldwide hit – increasing his global fan-base rapidly after every new episode. Added to this, he is the mastermind behind his very own production blog, a platform dedicated to helping the next generation of producers where Nurii shares his production and studio skills – a subject the Kenya based artist is extremely passionate about.
'Raha' is the next hit to be added to Nurii's impressive record collection. Filled with driving percussion, heavy beats, razor sharp synths and vast amounts of euphoria, 'Raha' has everything you need to send any club of festival into a state of chaos – making it perfect for any peak time DJ set and a must for any DJ's record box. As a gesture to his fans for all their hard work and support, Nurii has teamed up with EDM Nations to give the track away as a free download so make sure you grab your copy now while it's hot.
Nurii Online
http://www.iamnuri.com
http://www.facebook.com/NURImusic
http://www.twitter.com/thisisnuri
http://www.soundcloud.com/iamnuri
http://www.instagram.com/this.is.nuri