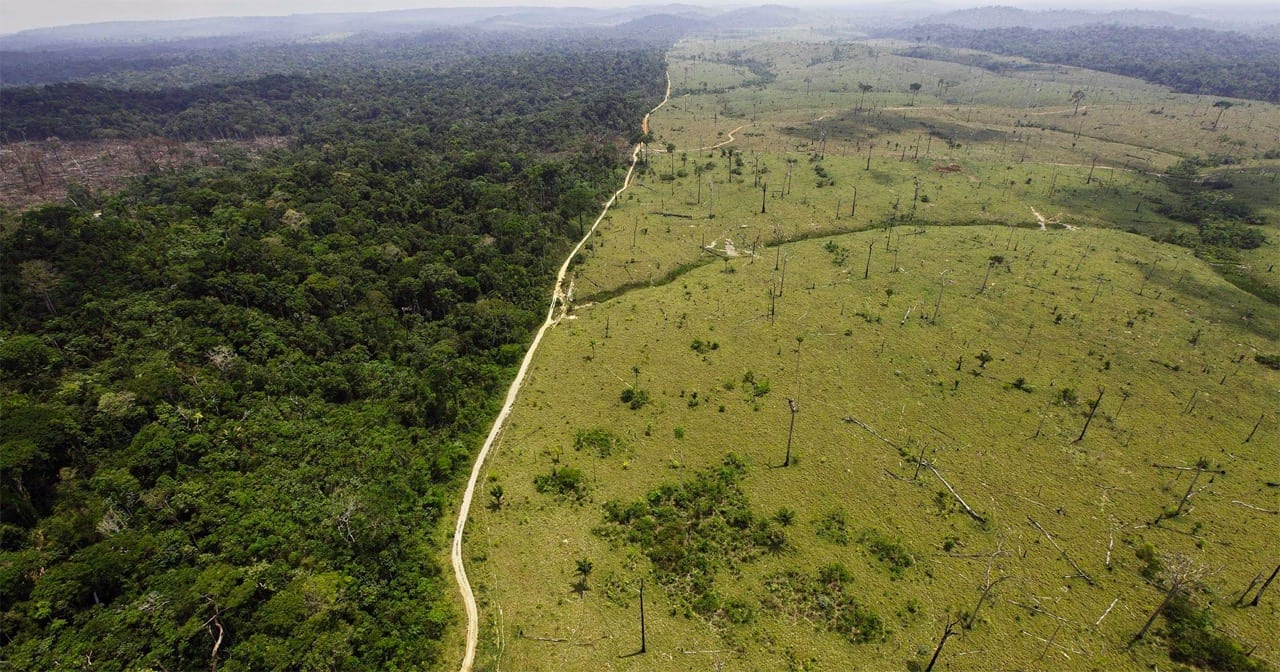 Rainforest Preservation Charity 'Dance For One Meter' Launches Globally
Dance For One Meter (D41M), the largest conservation initiative in electronic music history has launched and it's going global!
Dance For One Meter (D41M) are partnering with global festivals, nightclubs and events to help combat the global problem of Rainforest deforestation. By simply attending a D41M partnered event, each guest has the opportunity to save 1sqm of Rainforest when purchasing their tickets. By using Satellite and Google Earth technology, each guest can redeem and zoom into their coordinates on the Cuipo Foundation Rainforest Preserve in Brazil.
Every second of every minute of every day one football field of Rainforest is lost due to deforestation.
Deforestation creates more carbon emissions than any other industry on the planet furthermore 70% of all cancer eliminating properties originate in the Rainforest. The impact on our lives at a global level is serious if action isn't taken right now. No more talking, it's time to 'Dance For One Meter'.
The Dance For One Meter (D41M) project is founded by Ricardo Porteus and Tom Murray, who had a chance meeting at Burning Man Festival in Nevada, where they conceived the potential of how uniting every person attending global festivals and events could make a positive impact on Rainforest protection. By simply having fun whilst saving the Rainforest, one person, one ticket, one meter at a time on mass will generate the biggest environmental initiative in dance music history.
D41M are proud and excited to have officially launched this summer with the incredible Hï Ibiza, the brand new club by Ushuaïa Entertainment. D41M now continues to roll out globally with new venues including New York's HRBR Project on Governor's island and many international festivals. Clubbers and promoters worldwide are invited to join now and help protect Rainforest from deforestation by 'Dancing For One Meter'.
Ricardo Porteus says, "The D41M project is rolling out globally, so far everyone we have spoken to has agreed to join our initiative, it's such a humbling feeling to know that this is happening and it's happening on a large scale right now! The D41M initiative is growing with Paul Oakenfold and Judge Jules now supporting us, alongside celebrity names in environmental protection and thought leadership being announced soon"
Hï Ibiza owner, CEO & artistic director Yann Pissenem adds ¨I am very happy and proud to be part of such an important, amazing and worthwhile project. Deforestation is one of the biggest environmental issues facing the planet and to be able to partner with the D41M team is incredible. Being able to harness the power of clubbing in Ibiza and technology to make a difference on a global scale is an opportunity we had to be involved with"
Clubbers and promoters please join us and Dance For One Meter http://dancefor1m.com #D41M #DANCEFOR1M
In Ibiza this summer? Get your tickets and Dance For One Meter at Hï Ibiza