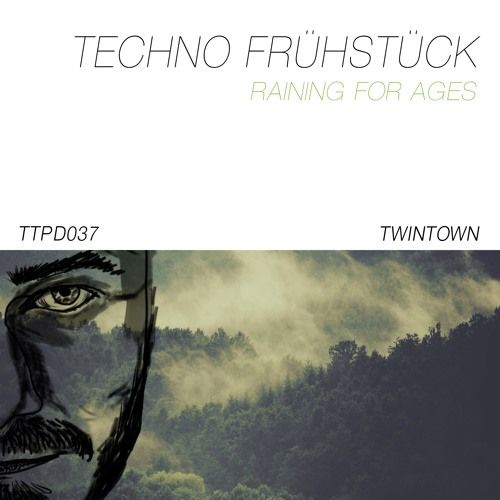 Techno Frühstück - Raining for Ages EP
Raining for Ages is the final release of a captivating Techno Frühstück trilogy on TWINTOWN. It focuses on our desire for convenience and its resulting surrender of freedom. For centuries we have removed ourselves from the rain by retreating in our concrete fortresses, which have merged into grey metropoleis.
Raining for ages guides you through this context with a warm, analog bass line, interesting guitar elements and smooth, accentuated vocals by Lisa and Jonas.
While the "Hi!Kai's & Erlenbrunns's" playfully melodic remix with its subtle jazz elements creates a breathtaking atmosphere, we are pushed to the dance floor by "Lars Landen's" dark, multi-facetted techno-esque interpretation.
"Matthias Seibert's" dares to venture into a progressive house direction that catapults you straight back to the 90's.