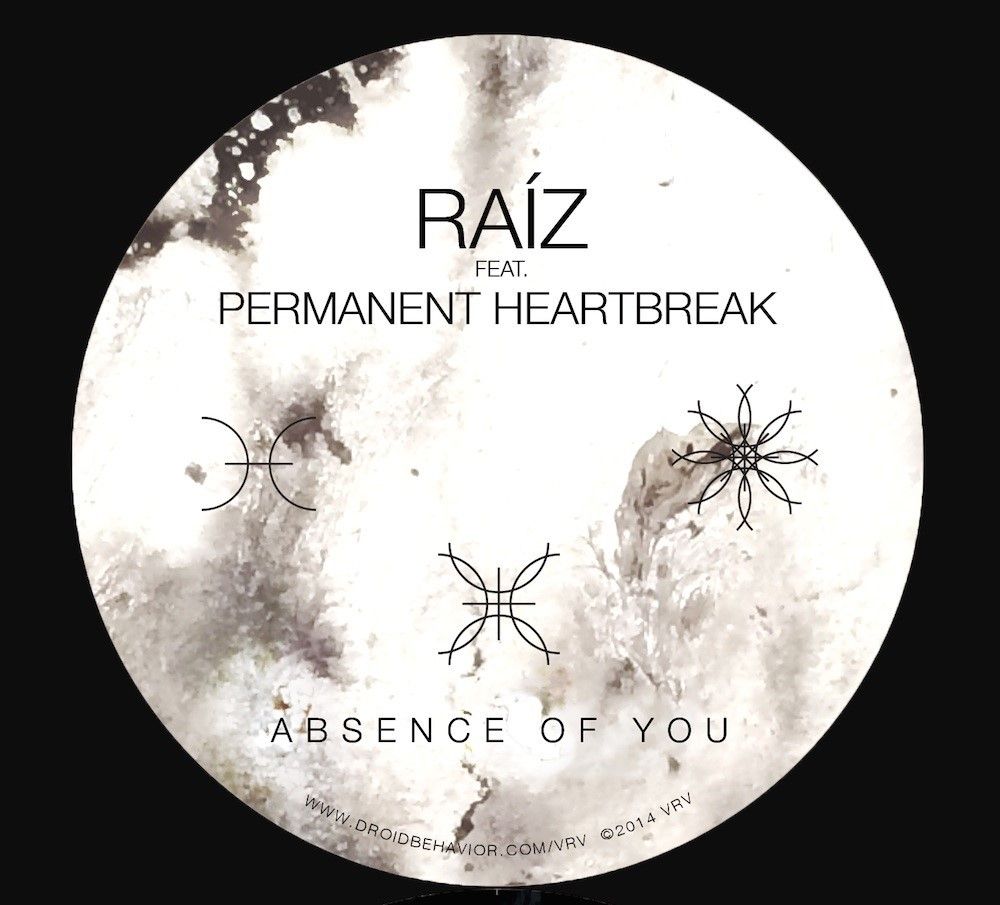 Raíz feat. Permanent Heartbreak – Absence Of You
Raíz have been on fire over the last few years, boasting big releases on the likes of labels such as Gynoid Audio, Sleaze, Micro.Fon, Truncate, Electric Deluxe, Droid and of course their own VRV imprint, a sub label of Droid. For this latest offering, 'Absence Of You', they have teamed up with Permanent Heartbreak for their second collaborative effort together since the aptly titled 'Permanent Heartbreak' EP in October of this year.
'Absence Of You' is a three track release that takes techno to a different emotional realm, digging deep into the human psyche to evoke a powerful and heartfelt response. It opens with 'Without You', a chord driven, graceful and seductive kind of track that instantaneously catches your attention. 'With Me' follows on from the opener with a much more 'no messing' attitude to it, comprised of a thumping kick, robotic stabs and 4/4 claps that cement you to the rhythm. 'Won't Change Me' takes the EP to a more introspective and eerie level where watery chords and intricate patterns hypnotise and lead you through six minutes of other-worldly feelings.
The emotionally charged EP will be available to purchase on January 12th. 'Absence Of You' is both a vinyl and digital release and will be available from the up-and-coming VRV imprint.