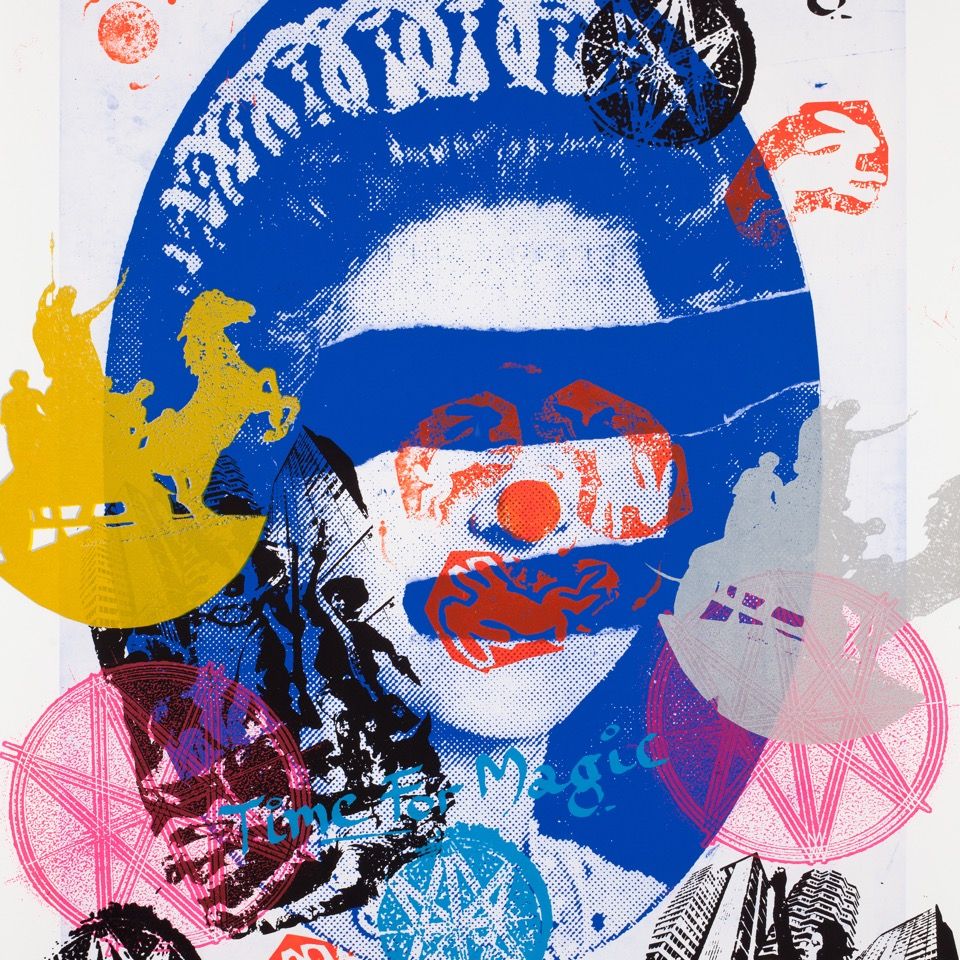 Various Artists - Ralph Lawson presents Back To Basics – Rare Classics
Basic Vision is releasing the digital album version of 'Back To Basics – Rare Classics Vol 1' on Monday 4th June 2018.
The 12-track album follows the monthly release of a series of four limited edition 12" Vinyl EPs selected and compiled by the DJ who played the first ever record at the club – Ralph Lawson.
All four limited edition collectors' vinyl releases are still available to purchase. The vinyl releases feature original artwork from the godfather of punk, Jamie Reid, that when collected together make a full piece of artwork.
The album release starts with a track that so often kick-started proceedings at Basics – Mike Perras' 'Keep Movin', followed by the highly sought after M-I-Cara's 'Casa Beat', a classic that was first championed by DJ Harvey and one that remains in his record bag to this day. The third track 'To Be Or Not To Be' by Neal Howard was a very in-demand original Detroit techno track dating back to 1990, that is still played today. Next up is Da Rebels 'House Nation Under a Groove' followed by the highly sought after OG Freak mix of Cassio Ware 'I Wanna See You Dance'. This is the original Black House version and not the remixes or re-edits that can be found elsewhere. Next up, Mark Grant and Cajmere only made one record together as The Chicago Connection and it was a true bomb. Mint copies go for £75 but Cajmere's remix is included here and is cut loud from the original master recording, followed by a lost Johnny Fiasco remix of Armando 'Don't Take It'. A Mint copy of this cut alone will cost £150. Also still resonating today is the eternal 51 Days 'Paper Moon', originally recorded in 1994 it's still one of the best-produced house records ever made; it can live in a DJ box forever as the perfect warm up record. Another Basics' favourite is 'Happiness' from Guidance records Free Energy aka Joshua IZ, who is one of the all time great house music producers from San Francisco, followed by Drew Sky 'Funky Disco' and the album could only be concluded with the record that closed the night more than any other, Black Science Orchestra – New Jersey Deep. It appears here as an unreleased Lost in Time edit.
All the tracks have been mastered from the original master studio recordings after Lawson hunted down dusty old DAT tapes from lost archives.
"The series focuses on highly collectable classic records from the club's long history that paints a true picture of the music played on the dancefloor. The aim has been to create an album that anyone can enjoy listening to but is a valuable series for the aficionados." Ralph Lawson.
Ralph Lawson has been part of the bricks and mortar of Dave Beer's Back To Basics since it's inception, gowing on to become music director – Daft Punk, Danny Tenaglia, Derrick Carter and Francois K all made trips to Basics for their earliest UK gigs. Ralph has also helped the club win 5 major industry awards so far for Best Club and has been personally nominated for Best Breakthrough, Best DJ and Lifetime Contribution.
Lawson then founded internationally acclaimed electronic music label 20/20 Vision. Alongside production partner Carl Finlow he produced a series of classics including 'Raptures of The Deep' by Wulf n Bear and 'Lovelee Dae' by Blaze. The 20/20 Vision record label has been influential in building careers for a multitude of international dance music luminaries including Maya Jane Coles, Crazy P, Huxley, Motor City Drum Ensemble, Paul Woolford and Audiojack. Lawson then became an integral founder of the pioneering live electronic project 2020Soundsystem, touring constantly around the world and hitting festivals from Sonar and Exit to Glastonbury and Burning Man.
Lawson has consistently been at the forefront of electronic music from his Leeds base and this insight into his record collection will bring back memories as well as inspire new minds eager to learn the true history of house music, as viewed from the North.
Tracklist:
1. Mike Perras – Keep Movin'
2. M-I-Cara – Casa Beat
3. Neal Howard – To Be Or Not to Be (The Gathering Club Mix)
4. Da Rebels – House Nation Under A Groove
5. Cassio Ware – I Wanna See You Freak Like This (The OG's Freak Mix)
6. Terence FM – Feelin' Kinda High
7. The Chicago Connection – Dancin' (Cajmere Remix)
8. Armando – Don't Take It (Johnny Fiasco Remix)
9. 51 Days – Paper Moon
10. Free Energy – Happiness
11. Drew Sky – Funky Disco
12. Black Science Orchestra – New Jersey Deep (Lost in Time Edit)