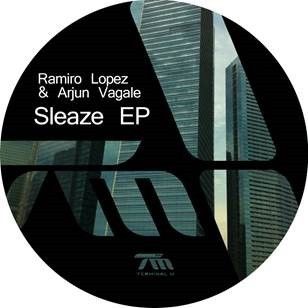 Ramiro Lopez & Arjun Vagale – Sleaze EP
This February sees the release of the 'Sleaze EP', a new collaboration between Spanish DJ/Producer Ramiro Lopez and producer Arjun Vagale, haling from New Deli, India – Out on Monika Kruse's Terminal M Records.

Whether on separate continents, speaking different languages or immersed in opposite cultures, this EP highlights how music allows people to come together and share common ground.

The joint effort has resulted in three enormous floor fillers, 'Infinita' 'Prism' and 'Sleave', topped off with a 'Prism' remix from Toronto based duo The Junkies,throwing another nationality into this already impressive collaboration. Monika Kruse recognised the potential of this project as soon as she heard it, signing it to her very own 'Terminal M Records' label.