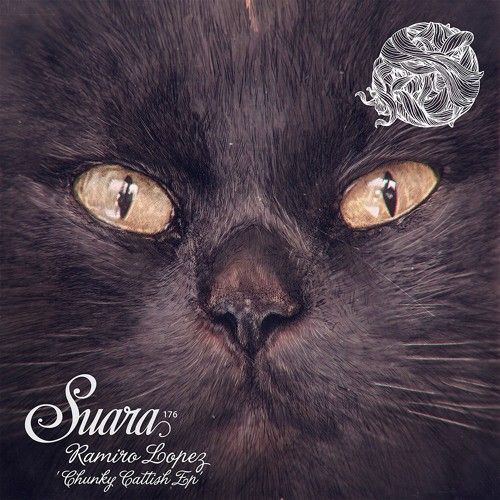 Ramiro Lopez – Chunky Cattish
On May 4th 2015 one of Spain's most talented rising DJ/producers, Ramiro Lopez, returns to Coyu's illustrious Suara imprint with his brand new EP entitled 'Chunky Cattish'.

This essential three-track EP boasts all of Ramiro's trademark production qualities and follows the Spaniard's acclaimed 'Cathexis', 'Tune Ice Cream', 'Roaring Kitten' and 'Hell Yeah' EP releases on Suara plus further stellar offerings on revered labels such as Intec, Terminal M, SCI + TEC and Bedrock.
'Fine' gets the EP off to an impressive start and sets to tone for the release encompassing a distinctive chunky and techy groove, intense build-ups, intricate sample layering and a stunning spoken-word vocal that's been looped-up and manipulated throughout.
'Noir' is next up and takes us on a dark, trippy and atmospheric techno journey featuring an abundance of pounding beats, alluring synth textures, heavily effected vocal samples and an brilliant use of effects.
'Tolder' completes the package and continues the mayhem with its wealth of 909-landen drums, dynamic vocal work, scatty percussion loops and a series of unique synth stabs.
"'Chunky Cattish' is my first EP on Suara this year so I'm really excited about it. Since my 'Cathexis' EP (released at the end of 2014), I've been working on new ideas and always trying to improve by keeping the same vibe from my past works but going the extra mile and…here I am again! 'Fine', 'Noir' and 'Tolder' all made it. I chose 'Chunky' for the first word of the EP's title because the tracks are super chunky and 'Cattish' because I wanted a different way to say 'feline' or 'catlike' as it's all about the cats on Suara. See you on the dancefloor, Meeow," says Ramiro.

'Chunky Cattish' EP is available exclusively via Beatport from May 4th and the rest of the world two weeks later.