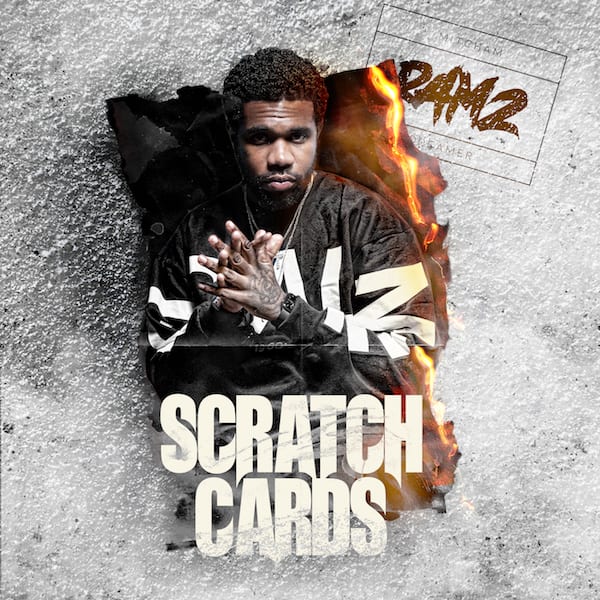 Ramz Releases New Track 'Scratch Cards' Today
WATCH/SHARE THE MUSIC VIDEO FOR 'SCRATCH CARDS' HERE
3rd July 2020, London – Today record breaking, Platinum certified and Brits nominated Ramz has released brand new track 'Scratch Cards'.
'Scratch Cards' follows the release of Ramz's ode to black women, 'Underneath', his freestyle, 'Brixton to Oxford Circus', and his first official single release for 2020, 'Belong To The Streets'. Produced by 169, 'Scratch Cards' sees Ramz reminisce on harder times, when he "was the only man" in a household and used his "pennies for scratch cards".
"This track, 'Scratch Cards', means a lot to me as it reflects my new artistry and is about the different aspects I saw growing up in Mitcham – from my home life to my day to day interactions with people. It touches on how life was and how that life has impacted me today, both positively and negatively."
Directed by Kirx Diaz, the accompanying music video for 'Scratch Cards' was shot in South and South East London.
Having amassed over 3.3 million+ record sales, 715 million+ streams and 100 million+ YouTube views across five single releases, Brits nominated Ramz has achieved a number of 'Firsts' to date: he is the first ever act to achieve a #1 on Spotify with their debut single, has notched up the most viewed video of all time on GRM Daily and, with 'Barking', scored the most streamed UK Urban track of 2018 and a #2 on the UK Official Singles chart (crowning him as the highest charting British urban artist since 2015), and a #1 streaming hit in Germany.
RAMZ'S 'SCRATCH CARDS' IS AVAILABLE NOW VIA ALL DIGITAL PARTNERS
https://Ramz.lnk.to/ScratchCards

WATCH/ SHARE THE MUSIC VIDEO FOR 'SCRATCH CARDS' HERE:
https://Ramz.lnk.to/ScratchCardsVideo

Download hi-res artwork and BTS shots here:

Follow Ramz:

For media enquiries please contact:
Kate Head at Stoked PR [email protected] // 0203 816 0410
Julie Smith at Stoked PR: [email protected] // 0203 816 0410