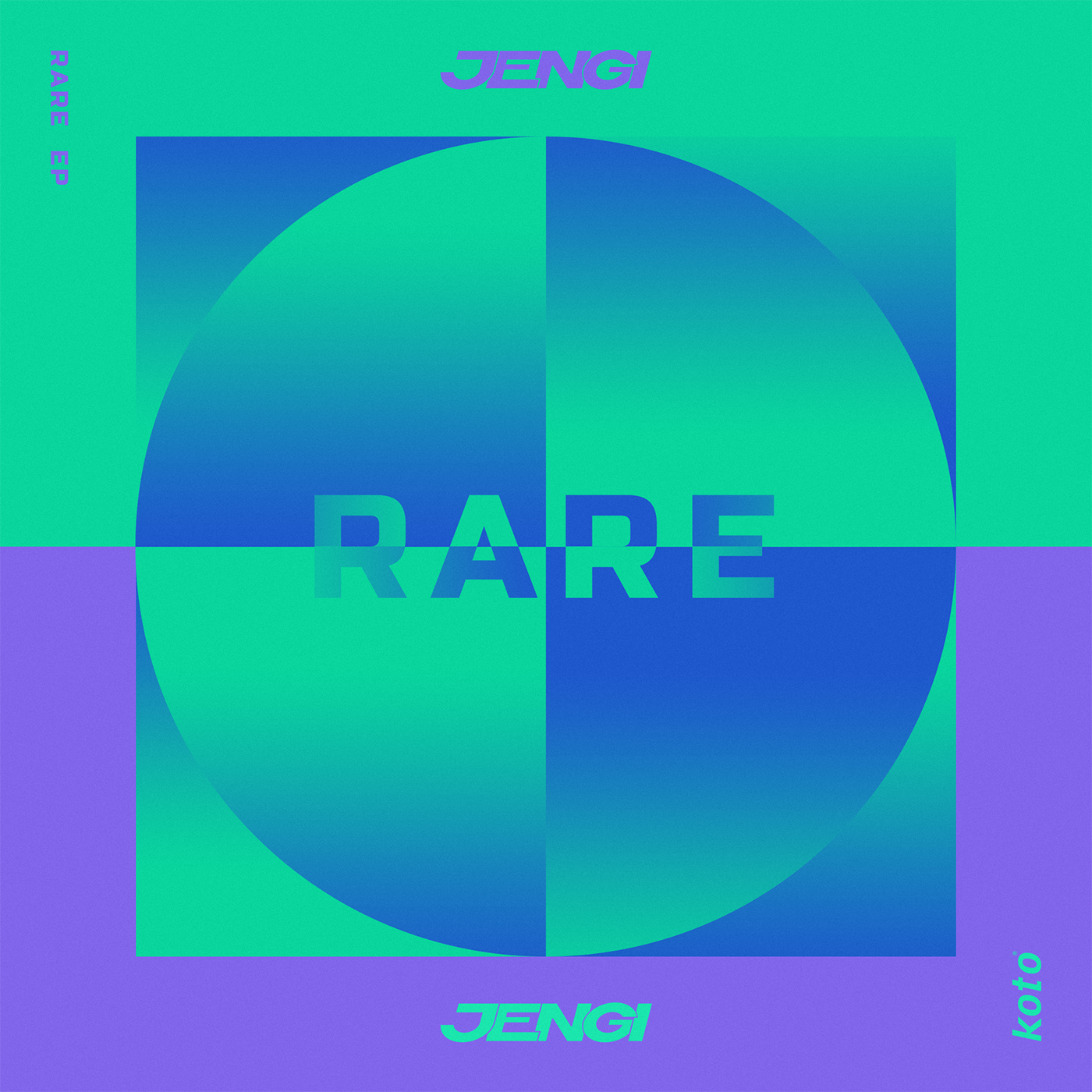 Jengi - Rare EP
The young Dutch DJ/producer, Jengi, returns with his third EP to date, 'Rare'. After teasing the compilation with two successful singles, 'Rollerskates' and 'Ice Tea', the full EP is available now. Drawing inspiration from disco, modern R&B and the creative sounds coming out of the South Korean indie electronic scene, Jengi has defined his unique sound even further with this new release via Studio KOTO.
'Rare' manifests an avant-garde interpretation of 80s funk & soul, but with a fusion of indie-K. Jengi teamed up with the respected South Korean singer, SUMIN, on new single 'Far Away' to present a contemporary sound, accompanied by an epic music video that was filmed in Seoul. The second new single, 'Feel Good' is out today, and just as the name suggests, it's comprised of feel-good beats with experimental vocal cuts.
After amassing over 5 million streams with his Mine Bazzi vs Jengi remix, Jengi is determined to release cutting-edge originals. But who is Jengi? A true experimenter and vocal-chop musical genius, who finds inspiration after drinking cheap wine and making punk music for fun with his friends. He's a secret introvert on a mission, reimagining classic sounds, as he produces indie electronic treasures. A creative and a visionary, Jengi is steadily pioneering unconventional and creative music with a refreshing new sound derived from genres we all know and love.
About Studio KOTO
Studio KOTO is an independent record label & artist agency pioneering uncompromised and forward-looking electronic music of the highest quality. Launched by artist manager Rana Vatanparast, Studio KOTO strives to offer a global platform and shape the future of electronic music by finding unique ways to build bridges between music, culture, art & brands. Studio KOTO's roster currently consists of the talented Dutch producers The Flexican, Wantigga, Jengi & Jaël and is in expanding rapidly.