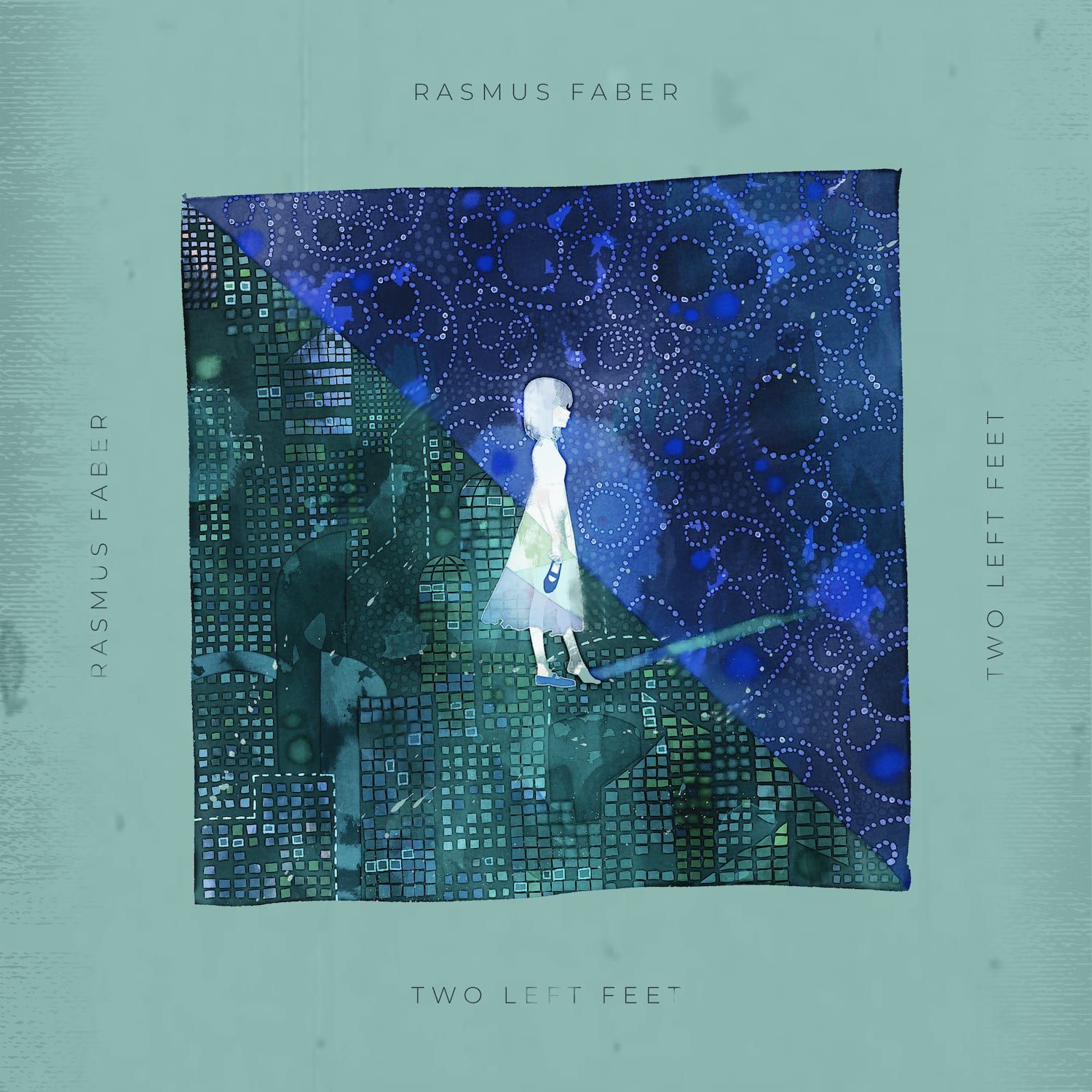 Rasmus Faber 'Two Left Feet' Album – Farplane Records 
Boasting a 20+ year successful music career with over 100 releases (incl. collab's with Kaskade, Deadmau5, Pete Tong, Axwell and more) to his name, multi-talented Swedish producer Rasmus Faber reveals his most breathtaking body of work to date with his 3rd artist album, 'Two Left Feet'. A musical work of art, 'Two Left Feet' is made with bold and delicate brushstrokes of real stories with raw emotion, coloured with a mixture of melancholy hues and beautiful splashes that connect across an organic spectrum of House, Afro, Folk and acoustic inspired grooves. All recorded with live instruments, the album showcases the maturity, class and talent of a true artist who really knows his craft and yet still continues to push boundaries and surprise his fans.

"The making of 'Two Left Feet' for me was a culmination of insights. I realized that there's a way for creativity to flow for me, like a river. Not in furious bursts, with alternating stagnations of angst and doubt, but a deep, strong yet gentle stream. It has been about the process, more than the goal, keeping my eye focused on the art and not the prize. I'm returning to my house roots in a way, and I think this album is more organic than anything I've done. On most songs, the kick drum is the only thing that is programmed, all the other sounds are recorded live. The singers present on this album all have my deepest gratitude for their appearance, I loved working on every song. I hope you will enjoy it!". – Rasmus FaberRasmus has enlisted an array of hugely talented singer/songwriters on the project. Opening up with the heartfelt song, 'Animal', is Denver's Magic Woman (aka Arielle Vakni); half Swedish-half Japanese pop artist Maia Hirasawa lends her charismatic tones to the beautiful piano led outing 'Shut Down'; musical chameleon and regular cohort Renae Rain, tells the powerful story of 'Do My Best' and also performs on the thought provoking 'We Don't Waste The Time'. Stockholm songbird Sara Steele's sweet, comforting vocals glide over a soundtrack of emotive cinematic strings and woody afro vibes on 'Good Morning June'; Japanese singer Marter's breathy tones light up the acoustic stunner 'Diary.' German star Alexandra Prince's candied performance simply mesmerises on the cheerful woody outing 'Daisy'; and bringing the magic to the album's earthy title track is Swedish indie pop and country singer Frida Öhrn (Oh Laura, Öhrn). There are also 2 wonderful instrumental pieces from Rasmus – the afrocentric currents of 'Son Of A Marimba Maker' and the enchanting perpetual motion of the piano and bass driven 'On The Train For Ise'.