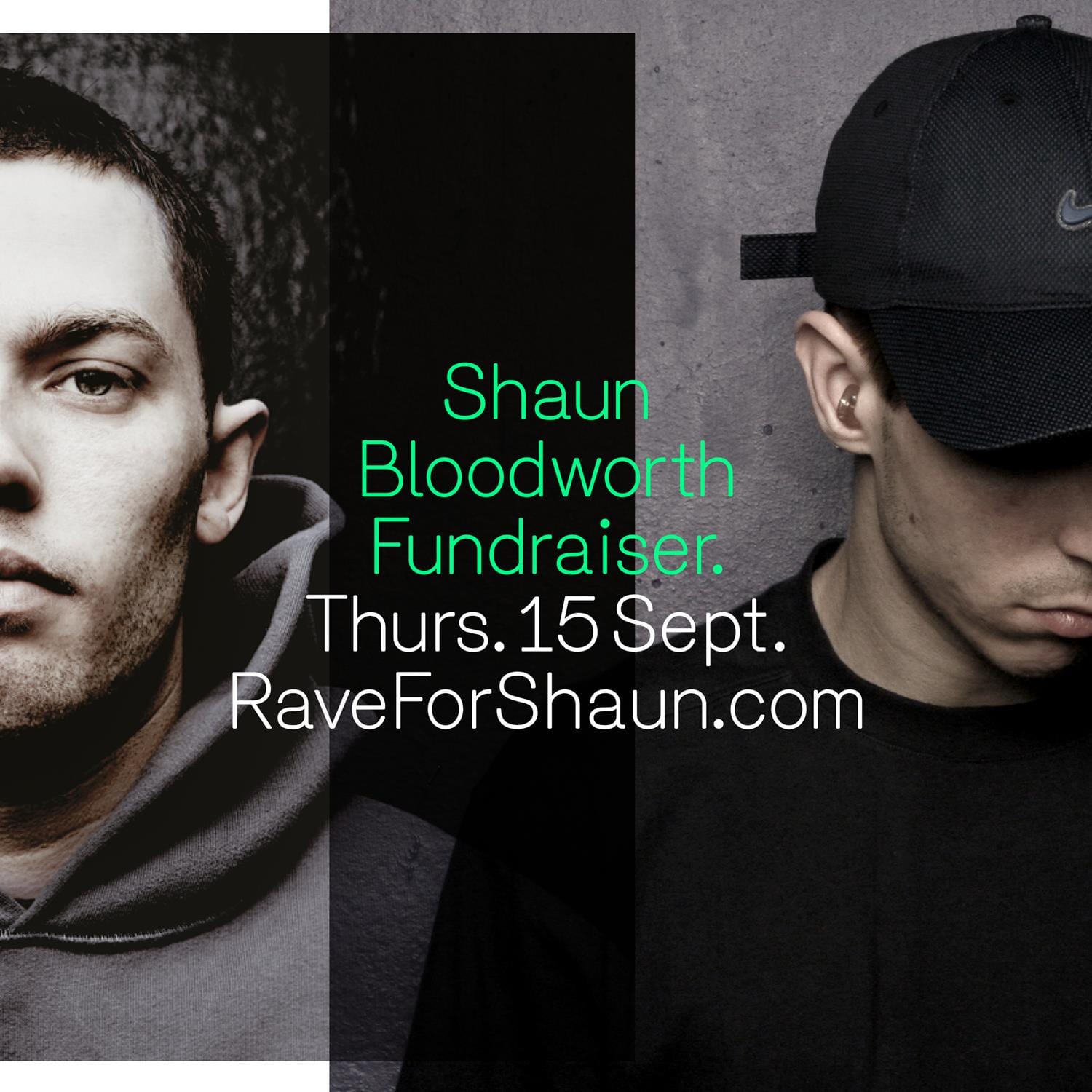 Rave For Shaun at XOYO lineup announced featuring: Geeneus, Katy B, Benga, Rustie, Pearson Sound, Roska, Artwork, And many more
On the 15th September Rave For Shaun at XOYO will bring together some of the biggest, best, and brightest names from across the world of dance and electronic music to raise funds for Shaun Bloodworth, and the bill is truly astonishing.
The incredible lineup for #RaveForShaun features: Alexander Nut / Artwork / Benga / Eclair Fifi / Funk Butcher feat. Trim / Geeneus / Horsepower Productions / Illum Sphere / Josey Rebelle / Jon K / Katy B / Loefah / Lone / Mary Anne Hobbs / Pearson Sound / Pinch / Raji Rags / Roska / Rustie / Special Request aka Paul Woolford / Tessela / Untold / Youngsta. MCs: Crazy D / Sgt. Pokes / SP:MC as well as a host of HUGE unannounced extra special guests from Tempa / Big Apple / Hessle Audio / Rinse FM / Bingo Beats / R&S Records / SheWorks / Bleep / Pan / TerrorRhythm.
Sheffield born photographer Shaun Bloodworth has made a name for himself by capturing the most unique elements of his city, and the UK's electronic music scene.
From his work with Rinse, FWD, Bleep, Tempa, and countless others – he has documented many, many artists all over the world, and created a stunning visual history of the underground electronic music community. His distinct style can be seen in captivating shots of Flying Lotus, Jackmaster, Redshape, and almost every contemporary key player in electronic music.
Shaun has recently become very ill, and now his friends have come together to give back to one of the most loved men in the music industry…
All money raised from the event and the donation page will go directly to Shaun and his family, as well as a donation given to Live Life, Give Life – a UK based organ donor charity.
Please donate, invite your friends, and share this news as far and wide as possible, see you on the 15th September to #RaveForShaun.
Please visit raveforshaun.com for more fundraising events.
Notes to Editors:
• #RaveForShaun, 8pm-3am, 15th September 2016 at XOYO.
• Tickets available HERE
• Facebook Event / #RaveForShaun
• JustGiving donation page
• Raji Rags and Geeneus discuss Shaun's health and announce event on Rinse FM – Soundcloud link
More about Shaun:
Shaun Bloodworth is a photographer living and working from Sheffield. He has taken an avid interest in the underground electronic music scene, documenting key players, collectives and musicians within the scenes from around the world.
Shaun has been in the Northern General Hospital for 4 months now, waiting for a liver transplant. He's also suffered an infection that led to him having his lower leg amputated. His transplant is now imminent, but it's becoming critical that he receives a new liver soon.
Shaun is also self-employed, so this enforced and lengthy stay in hospital, and subsequent rehabilitation, is making a bad situation even worse. Rave For Shaun is a chance for his friends to create something positive for Shaun and his family at this awful time.