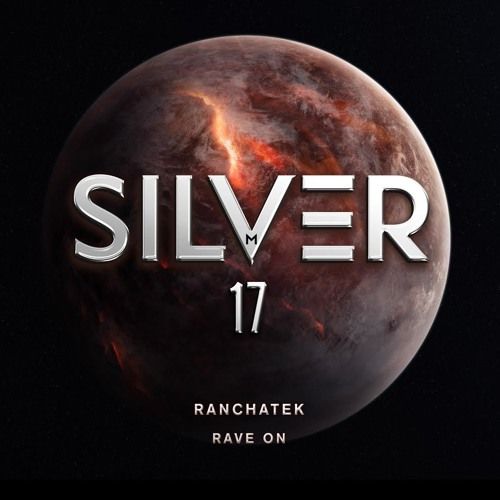 RanchaTek - Rave On
18th June sees Serbian-based DJ/Producer and label owner RanchaTek make is debut on Fatima Hajji's distinctive techno imprint, Silver M, with his exciting new EP, Rave On.
RanchaTek is well known for his unique Techno/Tech House sound and has signed many tracks to prominent labels such as Toolroom, 1605 Music Therapy, Pornographic Recordings, Unity and Nervous amongst others.
His music is played by some of the scene's leading DJs including Umek, Richie Hawtin, Carl Cox, Cristian Varela and Adam Beyer plus he's had the pleasure of performing at almost all major night clubs in Serbia and also abroad in Bulgaria, Macedonia, Slovenia, Croatia, Czech Republic, Netherlands and Brazil to name a few.
The talented Serbian is now back with an exclusive EP which boasts 3 undiluted techno masterpieces, in the form of title-track 'Rave On', 'No Djani, No Party' and 'Experience'. All 3 tracks complement each other perfectly and take the listener on a non-nonsense bare-knuckle ride of pounding techno beats, cutting synth melodies, warped vocal samples and squelchy acid lines.
RanchaTek Rave On EP is available exclusively via Beatport from 18th June and everywhere else two weeks later.
FIND RANCHATEK ONLINE:
https://soundcloud.com/ranchatek
www.facebook.com/RanchaTek
www.youtube.com/user/RanchaTek
FIND SILVER M ONLINE:
www.silvermofficial.com
www.facebook.com/silvermofficial
www.soundcloud.com/silvermofficial
www.twitter.com/silvermofficial