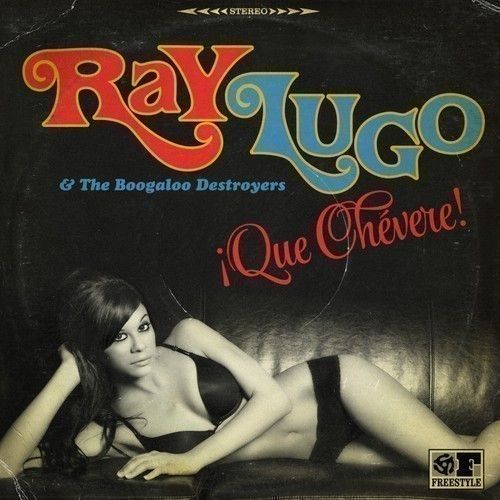 Ray Lugo & The Boogaloo Destroyers – Que Chevere!
Ray Lugo & The Boogaloo Destroyers are the premier contemporary boogaloo and latin soul outfit working today. Their sound is inspired by the warmth and youthful spirit of classic New York Latin Boogaloo of the late 1960s. That became even more evident when the band were invited to appear at the Fania Recordings recent anniversary celebrations in New York – a fine and fitting endorsement from the crucible of boogaloo music.
Que Chevere! (My Babys Got Latin Soul) is the title track from the band's most recent album, and it's released here in a pairing with a fantastic reworking of another album track La Tumba De Fu Manchu by Athens based producer and DJ, Mr Batterey (Stamy Papadomanolakis), who explains that "the atmospheric sound of cumbia, combined with the organ keys and the woodwind instruments sounded so fresh and transported me into a exotic paradise of sounds".