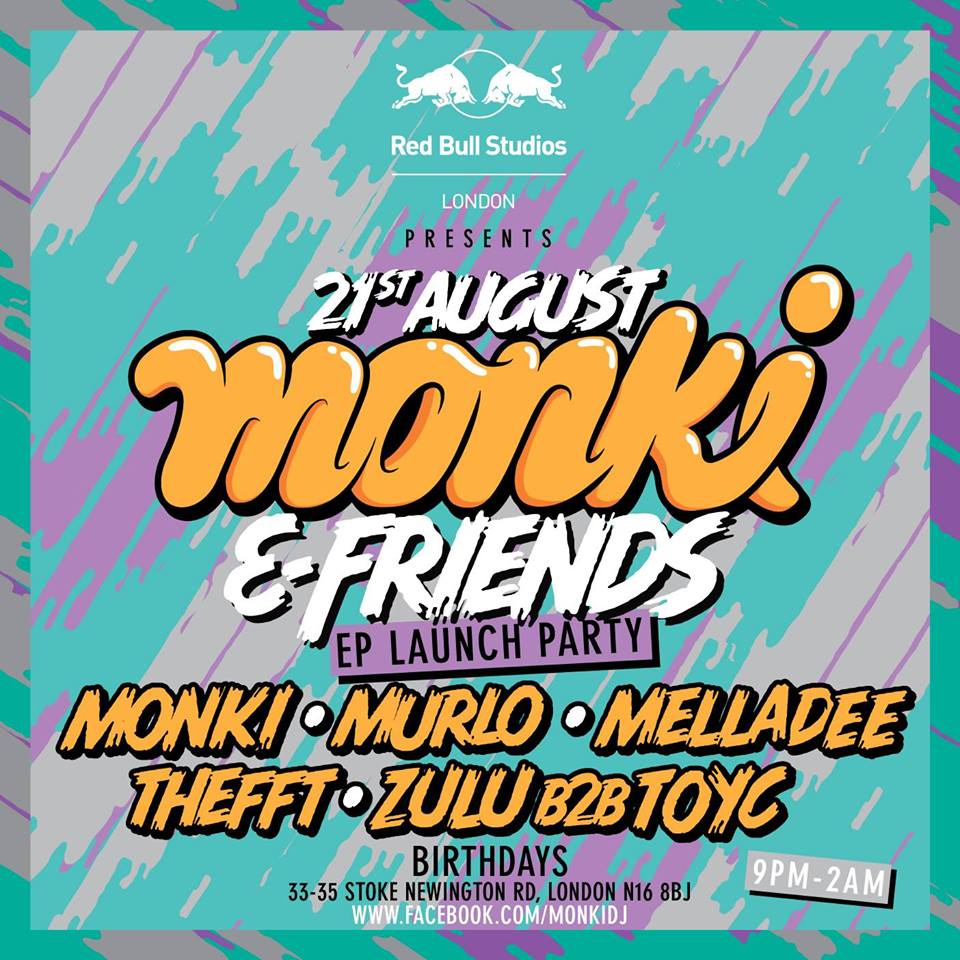 RED BULL STUDIOS: MONKI & FRIENDS – FREE ENTRY
Red Bull Studios take over the Birthdays basement for a party with Monki and Friends.
Monki spent two weeks in the Red Bull Studio London with some of her favourite artists curating, writing and recording to produce this, Monki and Friends EP 2014. In just a fortnight the likes of Joe Goddard, Murlo, Preditah, Kidnap Kid, Sinden and many more came together to create something magic.
Super music tastemaker and Radio 1 DJ, Monki champions the very best in electronic music through her radio show, ZOO imprint and as resident on Annie Mac's touring club night 'AMP'. You'll find her all over the UK And Europe playing everything from piano house to skeleton shattering sub bass.
—
21 August 2014
Birthdays, 33-35 Stoke Newington Road, London. N16 8BJ
21:00-02:00
FREE
Red Bull Studios Pres.
Monki
Murlo
Mella Dee
Thefft
Zulu B2B TOYC
21 August — Birthdays
FREE ENTRY
—
www.birthdaysdalston.com
www.facebook.com/birthdaysdalston
@_birthdays
—