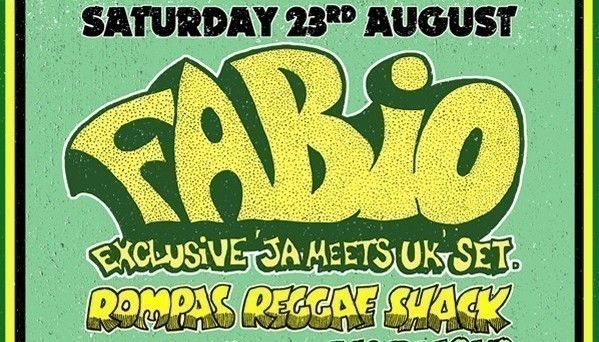 Jamaica Rum Tings Carnival Warm-up Party 2014
To close this summer's Wray & Nephew Jamaica Rum Tings event series, we'll be teaming up with the legendary FABIO to bring the spirit of Carnival to South London for a unique day and night event at The Prince of Wales on Saturday 23rd August. This house party style takeover will see amazing food, heavy riddims from the stellar line-up and some serious summer vibes! From the front room to the kitchen, to the yard, Wray & Nephew Overproof Rum invites you to peek through the beaded curtains and step inside to discover the real Jamaica; Welcome to Wray's House…

For up to the minute info, Like the Wray & Nephew Facebook Page:
https://www.facebook.com/WrayAndNephewOverproofRumUK

VISIT WRAY'S FRONT ROOM:
Complete with patterned wallpaper and plastic sofa covers, this is the heart and soul of Wray's House. Come chill on the sofa, take a photo and soak up our People's Gallery. Walls filled with photos of Jamaican inspired memories from Wray's extended friends, family and you.
Wray & Nephew's Jamaica Rum Tings Carnival Warm-up Party will also feature:
• Jamaican classics by FISH WINGS & TINGS from WRAY'S ROOFTOP BBQ.
• An exclusive Director's Cut screening of two DAZED & CONFUSED MUSIC NATION documentaries.
• FREE POUR CHALLENGE with exclusive 10″ vinyl dubplates and Wray & Nephew t-shirts up for grabs. Can you pour the perfect 25ml measure? Our Nephews will be on hand to test your skills with tips for making your own punch.
• DUB VENDOR vinyl sale & dominoes competitions.

Join us in a celebration of Jamdown's finest and a warm-up to the best street party in the world. All roads lead to Wray's House!
£5 advanced tickets are available from TICKETWEB, RESIDENT ADVISOR and SKIDDLE and don't forget to click ATTENDING on the Facebook Event Page: https://www.facebook.com/events/798347020196752/