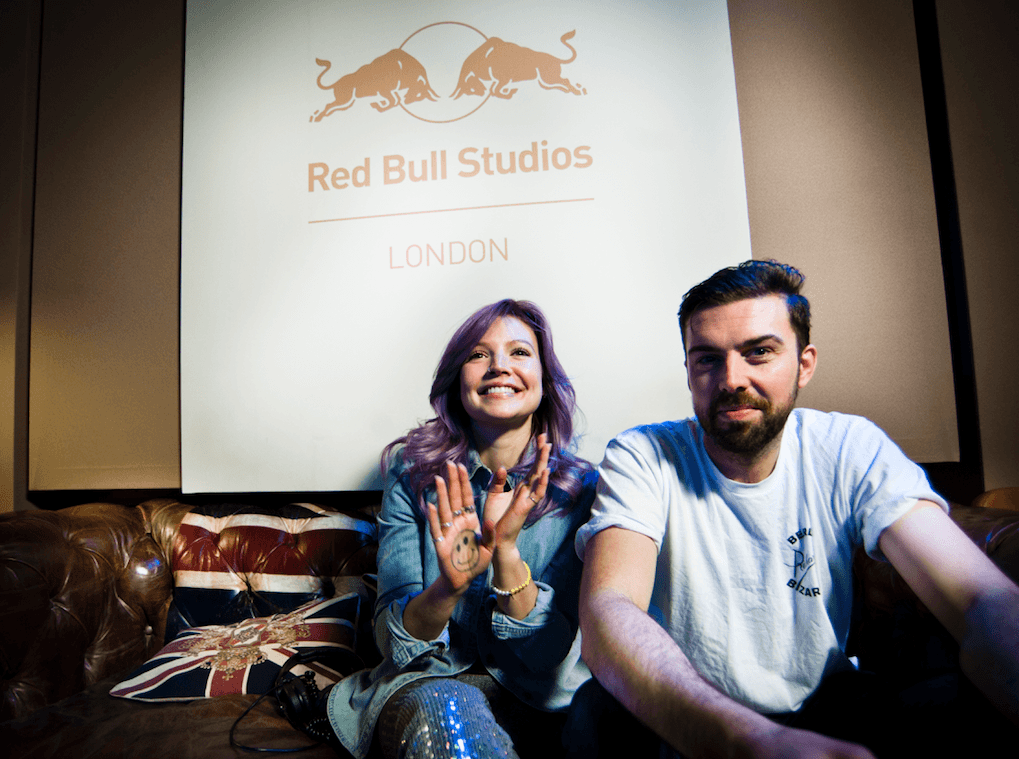 Red Bull Studios presents: B.Traits mixtape
This February sees the return of the Red Bull Studios Mixtape, showcasing the latest crop of underground sounds from all corners of the UK. Following on from the first installment in 2011 with Toddla T, Volume II welcomes forward-thinking selector and all-round dance music authority B.Traits to the curatorial helm.
In just a few short years, B.Traits (real name Brianna Price) has gone from being the original Digital Soundgirl to a leading authority on underground dance music culture in the UK. A DJ and producer herself, with a coveted weekly BBC Radio 1 slot, B.Traits is a poster girl for the new breed of forward-thinking Radio 1 DJ. Most recently she's added documentary maker to her burgeoning list of job titles with 'How Safe are my Drugs?', a film delving into legal and illegal highs, drug safety and government regulations.
For two months B.Traits and Red Bull Studios scoured the country searching for new sounds and emerging artists that were a representation of the wider movements bubbling under. The end result is an nine-track mixtape curated by B.Traits that traverses electro-pop, techno, grime, post-dubstep, reggae and house, featuring some of the country's hottest new producers and artists.
Hodge – Click Bait
DrewXHill – Blue Steel
Lewis Boardman – Psycho
Palace – Eden ft. Tabanca
Inkke – Mmm Yeah ft. Novelist
The Attic Project – Wide Asleep
Anushka – Waterlillies
Fatlion Hi Fi – Pay Your Way
Thology – Dawn
The mixtape will be available as a free download from the 12th February here – www.redbullstudios.com/mixtape
Watch a short film about each of the producers in their hometown telling their story here – https://www.youtube.com/watch?v=e2V4mEzcUnE
There will be a launch party to celebrate the release of the mixtape on 12th February at Red Bull Studios in London Bridge ahead of B.Traits' new residency at XOYO. 7pm – 10pm, free entry and free bar, strictly invite only, RSVP essential. For those wishing to carry on the party, there will be transport provided from Red Bull Studios to XOYO at 10pm.

www.redbullstudios.com
Twitter: @RBStudiosLondon
Instagram: @RBStudiosLondon