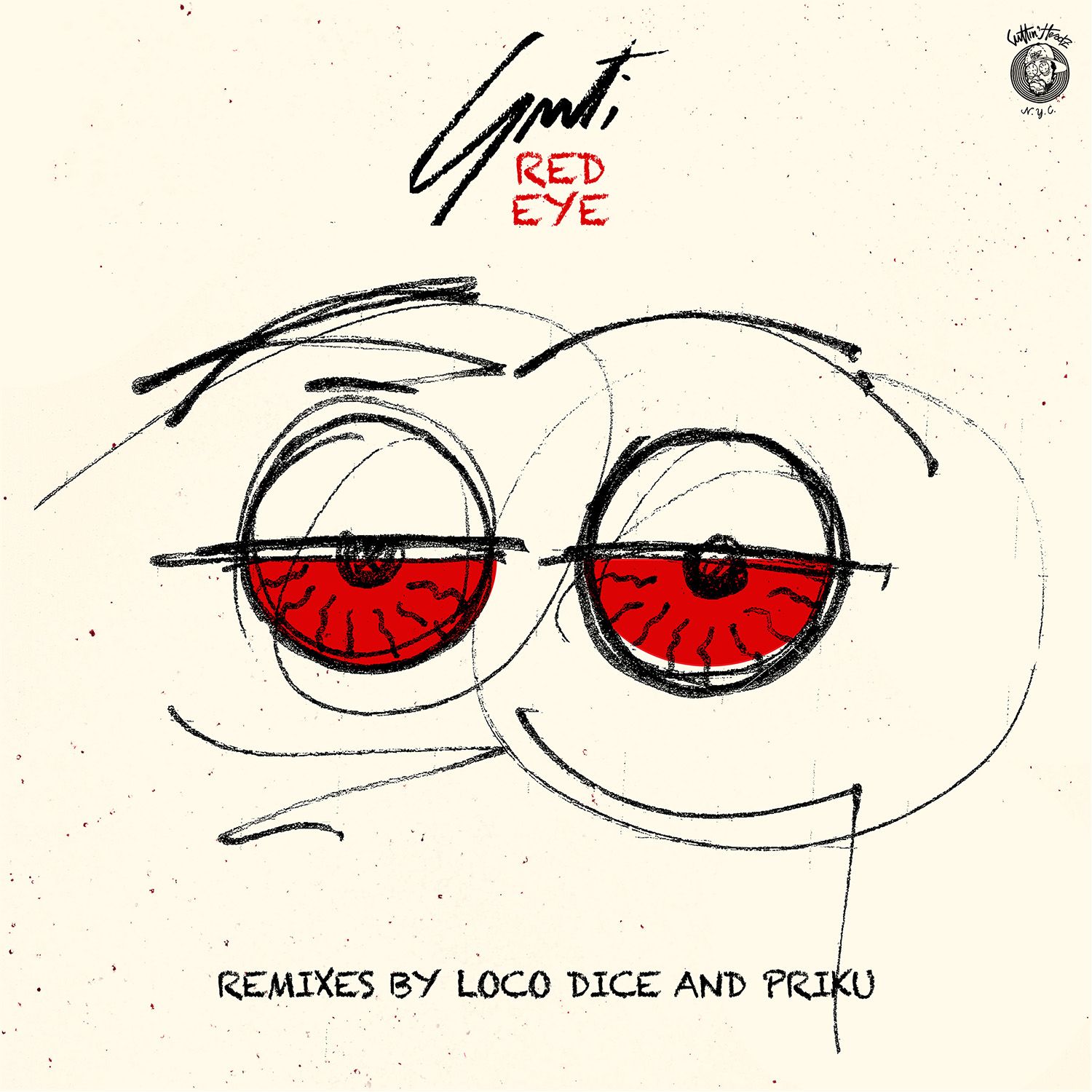 Guti incl. Loco Dice / Priku Remixes - Red Eye
Release Date – 25/01/19
Buy Link – https://www.beatport.com/release/red-eye/2482709
Whether that conjures connotations of an early morning fight, too much indulgence or poor flash photography, we've all had many red eye experiences in our lifetimes. And we're about to get a hell of a lot more as Guti blesses us with his own take on affairs…
'Red Eye' is the second track from Guti's highly anticipated album 'The Year Of The Conga'. The first ever artist album to drop on The Martinez Brothers' Cuttin' Headz imprint, the LP captures Guti's return to his roots. A raw, honest document of straight up percussive, hypnotic house grooves, the album took root in Japan and was largely developed during his time in the Dominican Republic jungle, sampling native instruments. Everything about it; the rhythms, the instrumentation, the warmth and soul are Guti down to his deepest dancefloor DNA.
'Red Eye' sums this spirit up perfectly. Following the inaugural album single 'So Dope', once again we're taken deep inside the Argentinian's psyche with rolling beats, a lolloping low-riding bassline and an evocative spoken word woven deep into the hip-slinking mix. The remixes hit the spot, too…
Close friend and techno ally Loco Dice steps up first with an absolute missile of a mix. A heady, driving affair loaded and coded with a powerful bumping bottom end hook, it's a hearty nod to the sound Loco Dice championed over 10 years ago. But, as always with the Desolat don, things take a turn for the trippy, just when you least expect it. Romanian roustabout Priku also delivers something very special; stripped-back to a lithe naked groove and honed with restraint and subtlety, without realising, Priku has captured the essence of Guti's whole album and where his heart, mind and soul are at right now…. Deep in the spirit of a conga rhythm.
Stay tuned for more Conga communiques as the release, the heat and the expectations build up into 2019.
Follow :
http://guti-music.com/
https://www.facebook.com/Guti.Desolat/
https://soundcloud.com/guti_desolat
https://twitter.com/guti_desolat
https://www.facebook.com/cuttinheadz/
https://soundcloud.com/cuttinheadzmusic
https://twitter.com/cuttin_headz