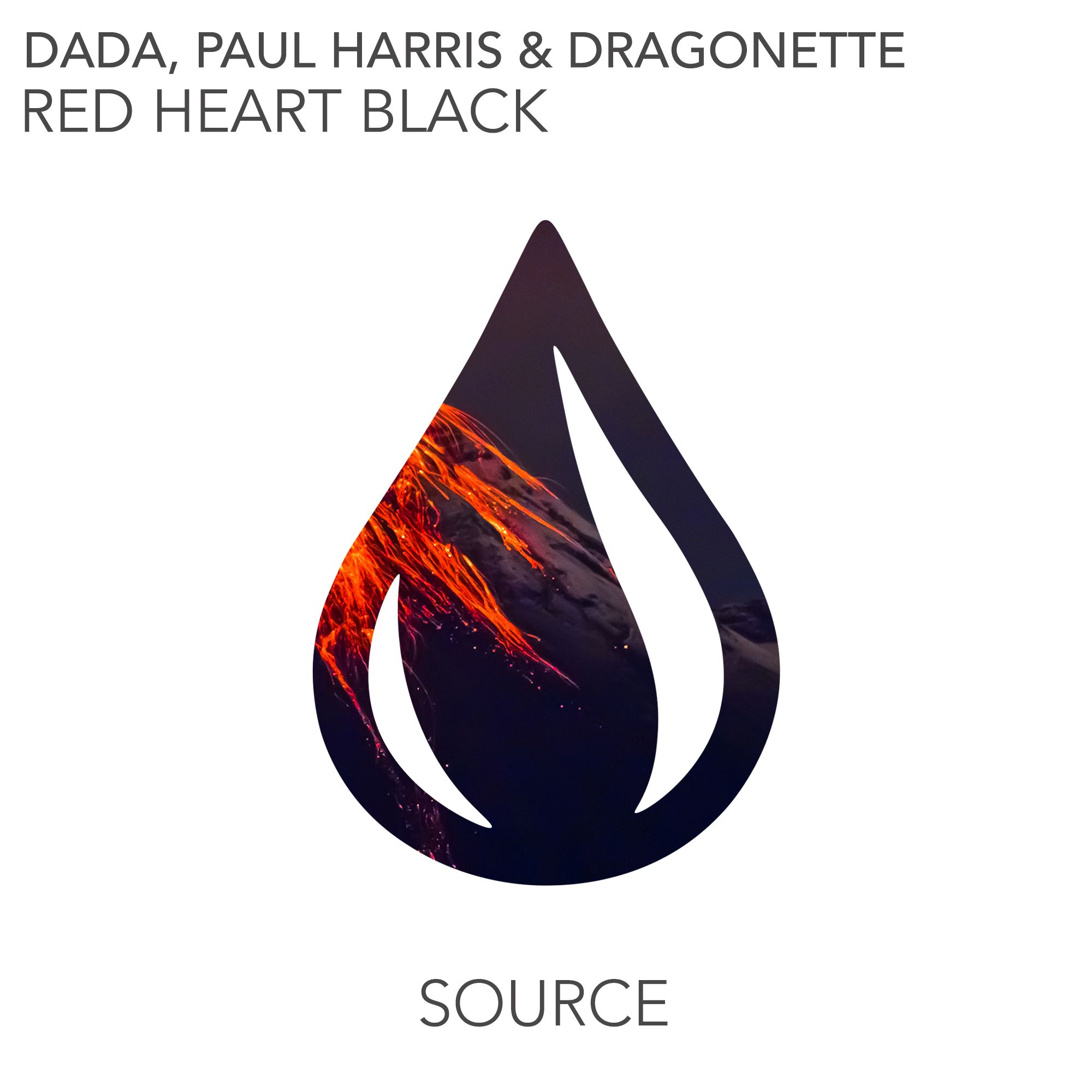 DADA, Paul Harris & Dragonette - Red Heart Black
The dream team of DADA, Paul Harris & Dragonette has returned for the striking indie dance record 'Red Heart Black', out today on SOURCE.

After creating a monster hit together with Mike Mago last year, the omnipresent tune 'Outlines', the new collab between British artists DADA and Paul Harris alongside Canadian band Dragonette is definitely a much anticipated one. 'Red Heart Black' is a tempting dance record, incorporating indie pop sentiments with amazing vocal work by Dragonette's Martina Sorbara.

Seems like another blaze of glory for this team is upon us. Which isn't surprising, looking at the artists' backgrounds. UK based producer DADA aka Matt Schwartz is known for countless dance hits already, made under several guises such as The Drill, Deepest Blue and M'Black, while Paul Harris reached global fame as part of DJ/productional trio Dirty Vegas.

Martina Sorbara has had many hits in her native Canada as the singer of Dragonette (the band is currently working on their 4th album). Sorbara gained worldwide attention when she appeared on two major crossover records, Martin Solveig's 'Hello' and Mike Mago's 'Outlines', both released on world renowned label Spinnin' Records. Recently, she also co-wrote and sang on Galantis' 'Peanut Butter Jelly'.

As said, the 'Outlines' writing team has re-grouped again for this brand new release on indie dance label SOURCE. The inspired sound of 'Red Heart Black' is available now on all channels.