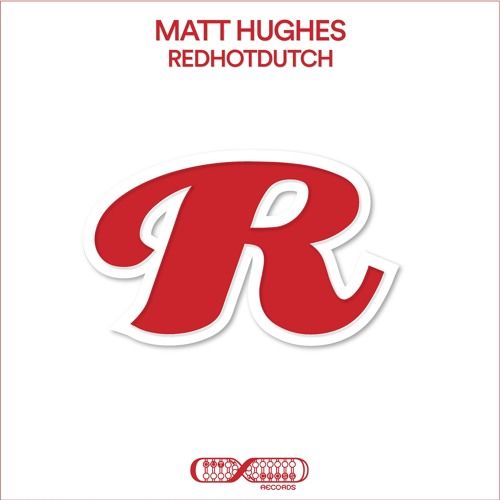 Matt Hughes - RedHotDutch
'For my debut solo album I really wanted to explore the genetics of smooth funk and disco house, encompassing the varied styles from my early 'RedHotDutch' & MAM projects through to my current style and sound' – Matt Hughes
Following on from his collaborative efforts on 'Garden Of Eternal Summers' LP alongside label boss Miguel Campbell, MAM recruit and long-serving DJ and producer Matt Hughes reveals his debut solo LP. 'RedHotDutch' is out now via Outcross Records.
The LP's leading track 'Chrome Dice' is the perfect set up for Matt's synth-driven, electronic masterpiece; its up-tempo groove giving a definitive representation of what to expect for the next 12 tracks. Both 'System Magic' & 'Rhythm Is A Given' incorporate harder hitting percussion, giving way to more mellow rhythms such as 'Radio', and the edgier tones of 'Groove' – however each in turn resonate Matt's in-depth knowledge of funk & soul throughout.
Signing off with the transcendent, uplifting release 'Southern Funk'; this multi-dimensional album stands alone in its entirety, displaying a blend of futuristic and reminiscent 80's electronica tones. Fusing sharp, electronic stabs, reverberating piano chords, along with melodic instrumentals, guitar-driven verses, stretched synths and experienced use of a vocoder; Matt Hughes unveils an album that portrays bespoke elements and unique qualities from start to finish.
'RedHotDutch' is forthcoming via the renowned label in the wake of 10 years of Outcross Records. In the decade since its launch it has established itself as one of the key components of UK house music, sharing parallels with orginial French Touch labels like Cryadmoure and Roulé. Based in Leeds, Outcross have released over 50 records from artists including fellow label-head Matt Hughes, Inland Knights, Iain O'Hare, Tboy, Funky Fat and Miguell Campbell himself, as well as MAM – a collaborative project between Miguel and Matt Hughes that has delivered three albums, including most recent LP, 'Garden of Eternal Summers'.
'RedHotDutch' is out now on Outcross Records.
Tracklist:
Chrome Dice
System Magic
Synthetic Love
Dancing Tonight
Groove
Tides
Slow Gloe
Intermezzo
Night Call
Radio
Gold Electic
Rhythm Is A Given
Southern Funk
About Matt Hughes
For over a decade, Matt has been producing music combining elements of funk, disco and house music. Using collection of hardware and electronic components assembled in a discreet way, he creates a unique soulful and magical musical experience. His most recent works have been released for the MAM project with Miguel Campbell remixing the likes of the Climbers, Deadmau5 and Flight Facilities, as well as putting out releases via Wolf+Lamb, Future Classic, Hot Creations, Outcross Records & BPitch Control to name a few.
For more information on Matt Hughes, please visit:
https://www.facebook.com/matt.hughes.969
www.twitter.com/matthughesmusic
https://soundcloud.com/matt-hughes-1
For more information on Outcross Records, please visit:
https://www.facebook.com/outcrossrecords
https://twitter.com/OutcrossRecords
https://soundcloud.com/outcrossrecords