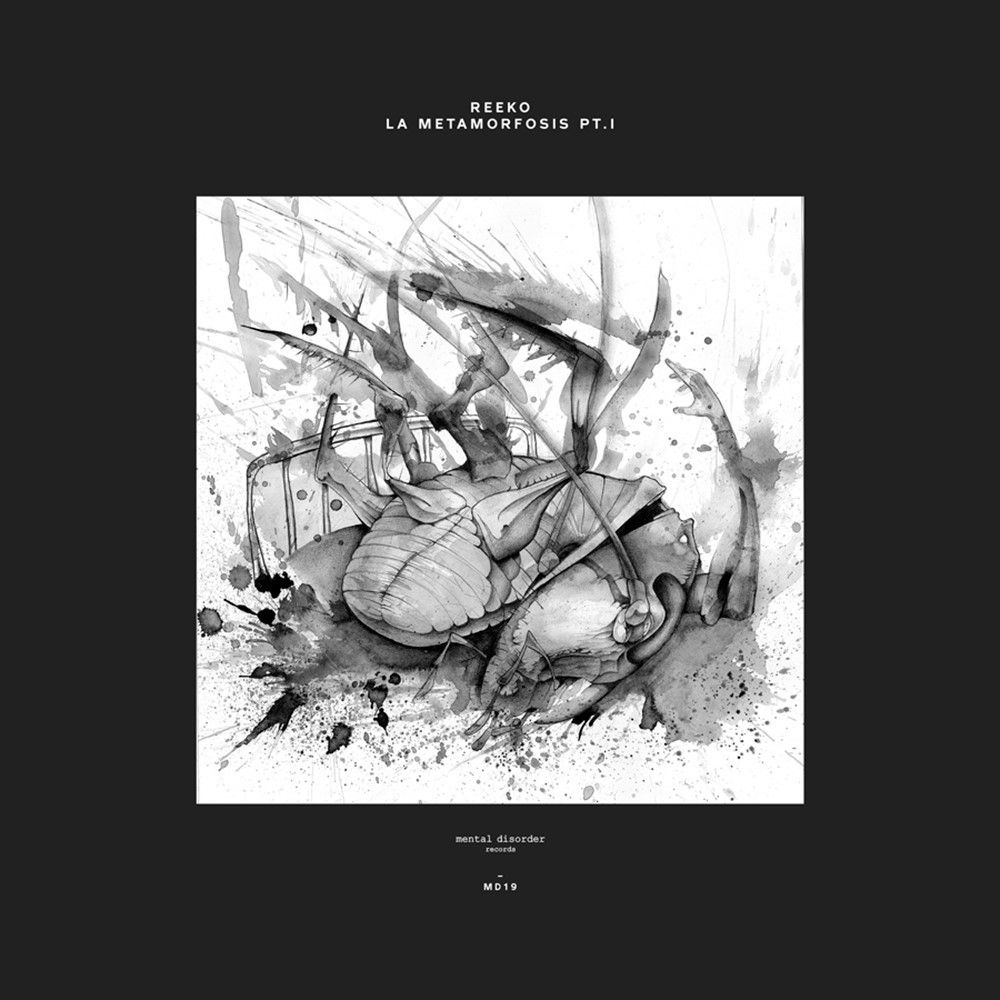 Reeko – La Metamorfosis
Juan Rico aka Reeko has been an elite staple in the Hispanic techno scene since the early 2000's. He's has produced an extensive catalog out on heavily-respected labels like Music Man Records, Integrale Muzique, Symbolism, Nheoma, Warm Up, Inceptive, Mechanisms Industries, PoleGroup, and Planet Rhythm, as well as founded two imprints of his own, Evidence (Function, Paul Bailey, Trolley Route) and Mental Disorder (Oscar Mulero, Pacou, Gennaro Le Fosse).
On the latter comes his newest album, La Metamorfosis. As Franz Kafka's infamous and iconic novella, The Transformation (1915), comes upon its century anniversary, Reeko presents his own interpretation of the story of protagonist Gregor Sasma's transformation from human to insect. He reenacts the nightmarish evolution through his known brand of dark, heavy, Birmingham-leaning techno using a mixture of digital and analog tools. The album is broken into two parts with the second part dropping on April 6th.
The first part of the album will be released on March 2nd through Mental Disorder and will be available on vinyl and digitally.
Reeko unleashes his vision of unreality with this incredibly eerie mix-match of haunting and fear instilling shots, set to the tone of his concept album 'La Metamorfosis'. The video is now live to stream so feel free to watch and share to your hearts content.