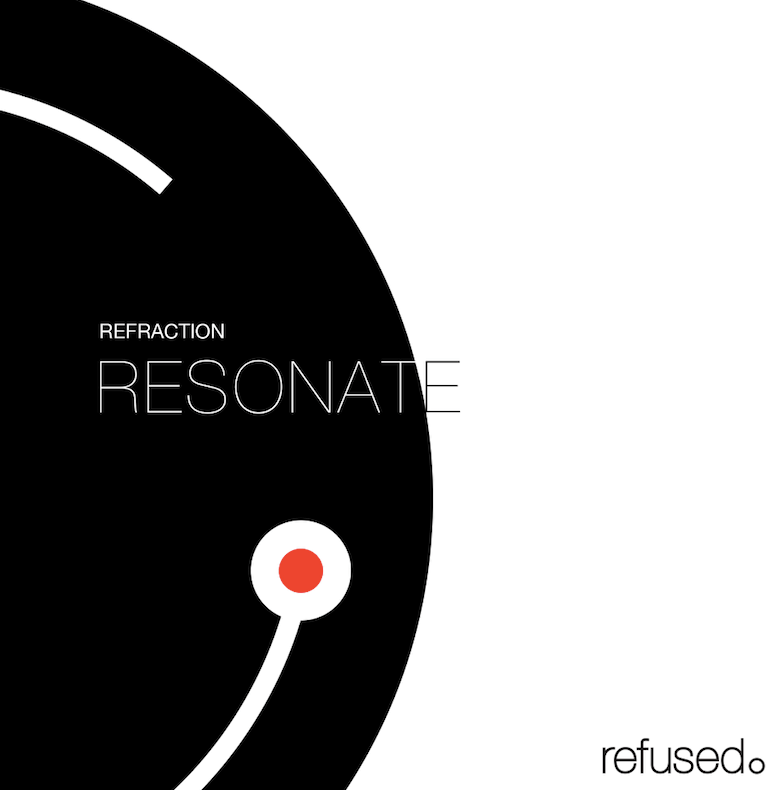 Refraction – Resonate EP
Refraction – (Sci+Tec/Groovant) a DJ/Producer from Naples, Italy introduces his dark, minimal and spaced out techno to the refused. roster with his 3-piece EP titled "Resonate." In this EP you will hear dark, melodic synths and crisp rolling basslines with creepy demonic vocals to set the mood. Refraction has used an outlandish space radar theme in this EP with hollow percussions and synths, paired with simplistic rolling basslines. Resonate and Restart, the first two tracks of the EP showcase Refractions techno production styles, while the final track Secrets brings out more of his minimal side of production.
"Resonate" starts off the EP on an intergalactic journey, on a quest for new techno discovery. A groovy rolling bassline lays the bases for the layers of outlandish synths and percussions that put this piece together. The soundscape of this track really takes on an adaptation of radar-like signal frequencies, and sounds of static one would hear while on a quest through space and time.
"Restart" encompasses this same space travel principle through undiscovered territory growing anticipation through reverberating synths and demonic vocals. The track breaks, and makes the journey feel as though its at a dead end, when all of a sudden a dynamic changes and twinkling chimes in which signals new discovery.
The journey ends with "Secrets," the final phase of this expedition. A calm after the storm with a soft rolling bassline, minimal percussive chord and a hypnotizing voice. He enters a beautiful sea of twinkling stars, making peace wit the unknown space creatures and has found comfort in his surroundings. At this point Refraction has conquered new territory in space, just as he will conquer dance floors and clubs around the world with this EP.