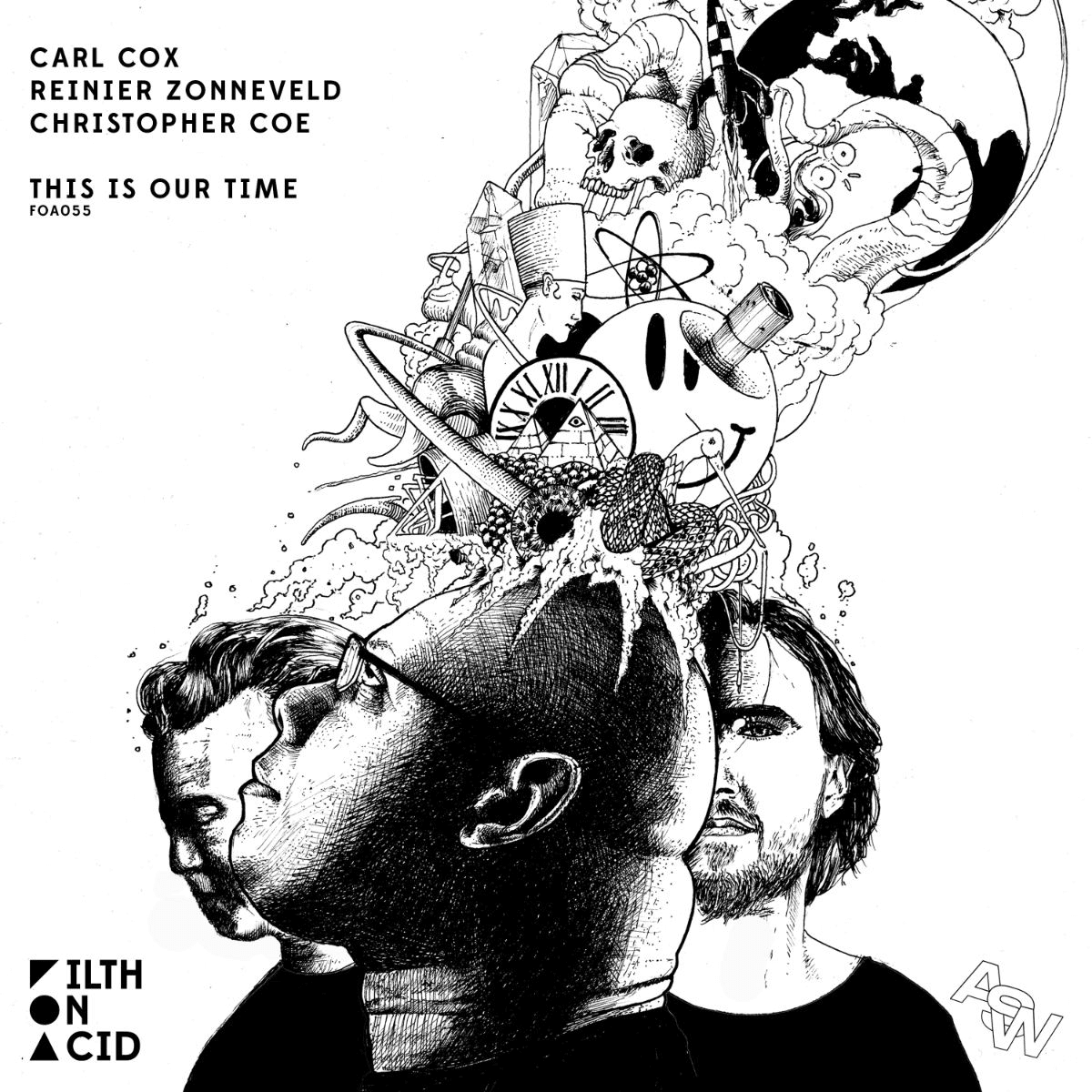 Reinier Zonneveld, Carl Cox and Christopher Coe collaboration on new EP 'This Is Our Time
Living legend Carl Cox, wunderkind Reinier Zonneveld and the talented Christopher Coe are collaboration on new EP 'This Is Our Time. In the aftermath of Inferno, the threesome returned to El Rancho – the cradle of Carl's productions and home of theAwesome Sound Wave label – and put their creative minds together for a filthy and awesome studio session.
The collaboration resulted in the epic EP 'This Is Our Time' – which includes three hard-hitting remixes to be released on Filth on Acid and are already exclusively available on Beatport and Spotify.
The EP kicks off with This Is Our Time (The Filth Mix) a stripped back mix with string stabs that echo classic Detroit techno while the drums hit hard. The EP continues with thePure Mix, a more soulful, with broken drum loops and emotional melodies drifting up top. The EP closes with This Is Our Time (Awesome Mix), a techno track that drives on rubbery drums and bass that rattles the ribs. Subtle chord stabs get you in the zone and will put hands in the air while sci-fi pads add to the cosmic adventure. This is another landmark package from this essential techno label.
No words needed for the legend Carl Cox, with his own Awesome Soundwave label and at the forefront of the game for decades already, he still commands huge audiences all over the world and is the unofficial king of Ibiza. While producer Christopher Coecontinues to make strong moves of his own. A true techno producer who has worked with many artists globally. Reinier Zonneveld has steered his Filth On Acid label and himself to the top of the techno tree with his strong A&R, slick releases and powerful live sets.
Reinier Zonneveld, Carl Cox and Christopher Coe 'This Is Our Time' is released on Filth On Acid on Friday 28 June.