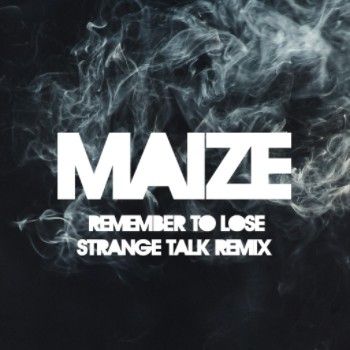 MAIZE - Remember To Lose
MAIZE has shared a brand new remix of their debut single "Remember To Lose" from Melbourne duo Strange Talk. Premiering the remix via EARMILK, Strange Talk's take on the original breathes new life into the track, transforming it into a dream-pop disco cut.
Commenting on the collaboration, MAIZE offered, "We have been good friends with the Strange Talk guys for a long time and have always been fans of their work so it made complete sense to have them do a remix. We couldn't be happier with the end result."
"Remember To Lose" is available now on all digital platforms and streaming services worldwide.
About MAIZE:
MAIZE is songwriter/producer Tim Metcalfe (Robbie Williams, Sway Clarke II) and drum & bass DJ/composer Piers Baron (Jetman Dubai: Young Feathers). Making their mark with their wildly successful remixes for the likes of Gwen Stefani, Marina and the Diamonds and MS MR, the duo creates music for the masses while still maintaining their sub terrestrial edge. Combining their love for pop music with their electronic roots, "Remember To Lose", their first offering of original material, is out now worldwide.
About Strange Talk:
Strange Talk are the flourishing melodies heard behind rooftop conversations amongst strangers. They're also moonlighting as the anthem to your club and festival night. That's the kind of beguiling juxtaposition that the Melbourne duo, comprised of Stephen Docker and Gerard Sidhu bring to your summer soundtrack.
Nestled comfortably between the French disco samples of Daft Punk and the soaring indie aesthetics of contemporary electronic giants like Flume, Strange Talk return with a re-discovered passion that stems from their roots of electronic music production and songwriting. With a growing realization of who they are and where they want to go, Strange Talk is no longer the 4-piece indie pop band we've known them for, but an electronic duo which sees them returning with a whole new look, feel and refocused sound that is crisp, commanding and all encompassing of the shift in dynamic.