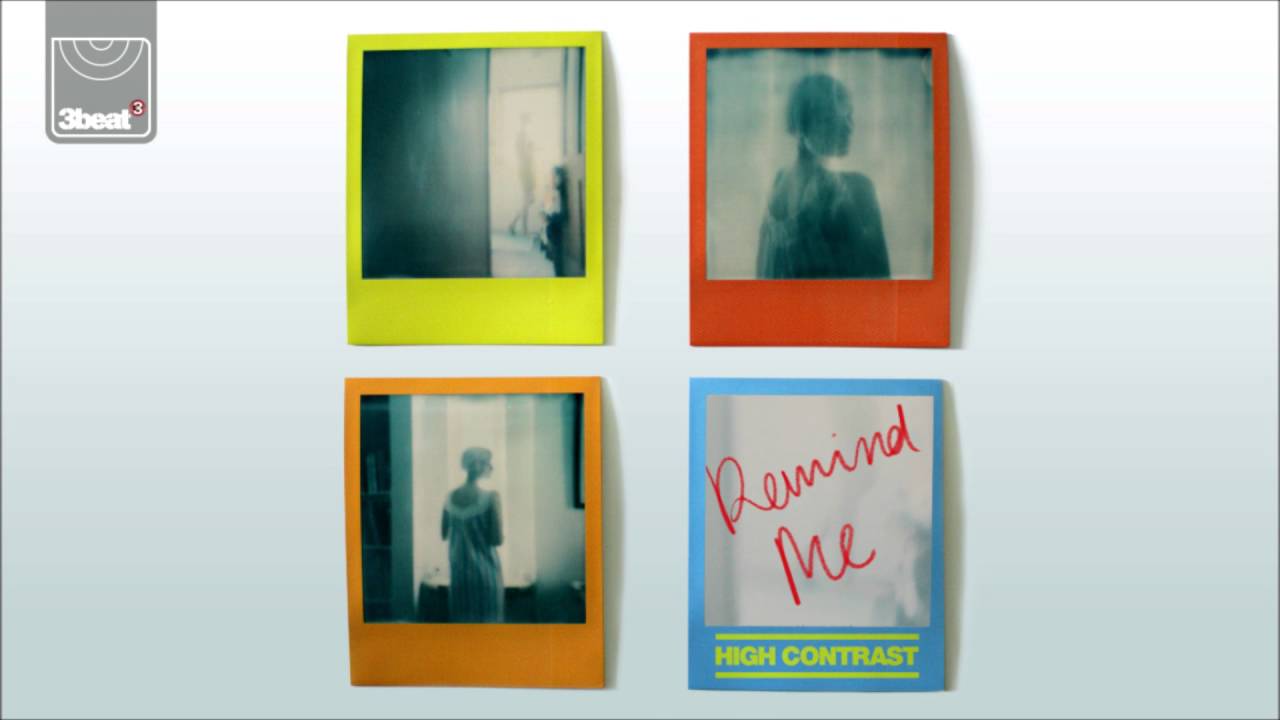 High Contrast - Remind Me
High Contrast's new single, 'Remind Me', is his first since signing to new label, 3 Beat. Premiered on Friday night as Annie Mac's 'Hottest Record In The World' on BBC Radio 1, 'Remind Me' is also the first material ahead of a new artist album set for release later in 2016.
Lincoln Barrett, the man behind the moniker, is one of the most respected electronic music artists in the game. In addition to 5 studio albums, and 4 compilations, including the classic FabricLive.25, he's one of the few to have released a Greatest Hits album. Though most well-known as a leading figure within drum & bass, an inherent eagerness to explore different genres has seen him incorporate rock and roll, Northern Soul, film soundtracks (Lincoln is a former film student and film obsessive), hip hop and beyond, into his work.
This hunger for musical evolution has led High Contrast to work with everyone from Underworld to DJ Fresh and Dizzee Rascal. It was his first involvement with Underworld on a collaboration for their 2010 album, 'Barking', that led to Barrett, alongside the duo and Danny Boyle, programming the music for the athletes opening parade at the 2012 London Olympics – a "surreal experience" that saw him reach an audience of over 1 billion people. He's since produced Underworld's acclaimed new album, 'Barbara, Barbara, We Have A Shining Future'.
The sought after nature of some High Contrast 'magic' has also seen him become one of dance music's elite remixers, achieving acclaim for reworks of Adele (with 'Hometown Glory' and the recent 'Hello'), Duke Dumont, White Stripes, Kanye West, and London Grammar.
Armed with a huge fanbase – both in the UK and internationally – Barrett's incendiary DJ sets are a major draw. He recently headlined the Let It Roll festival and will perform this summer at Creamfields and other summer shows.
High Contrast has previously been voted Radio 1's Essential Mix Of The Year, and last year returned to the Olympic Park to spin a Northern Soul set for Mixmag's Alter Ego event series.
Facebook: www.facebook.com/highcontrastuk
Instagram: https://www.instagram.com/linkcontrast
Twitter: www.twitter.com/highcontrast