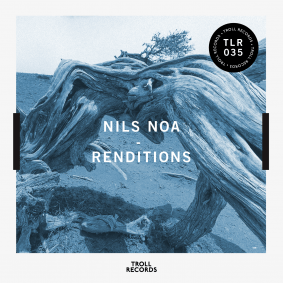 Nils Noa - Renditions
Nils Noa is back on his own label with a terrific remix that once again shows off his musical maturity, while Germany's Steffen Kirchhoff also serves up a superbly deep remix.
Noa's always atmospheric dance style comes on both underground imprints and big major labels and earned him the honour of being one of the youngest ever artists to do an Essential Mix on Radio 1. Next to being a promoter at The Villa in Oslo where he books international talent, he himself is an ever busier DJ with a unique style in the booth.
His remix of Amazone Ensemble's 'Native Force' is a brilliantly weighty one with dubbed out drums that drop with real funk. Chopped up tribal vocals get you on your toes and whirring bird calls and colourful chords all bring an outdoorsy feel that make this one perfectly timed for summer terrace parties.
Steffen Kirchhoff meanwhile has released on the likes of Cosmic Awakenings, Drossel & Casa Caos and has an evocative and tender style. His tracks contain organic and spiritual elements like shamanic drums, holy chants and field recordings that reflect the beauty of nature. Here he turns in a stunning version of Nils Noa & Mari Boine's 'No Duohta' that is beautifully deep. It has spine tingling vocals that are whispered but make a real impact, while swaying mid tempo house drums roll below. Wooden hits and dreamy pads add to the mellifluous feel of this late night and intimate piece of classy house music.
These are two tasteful tracks from real masters of their art.
Tracklist:
1. Amazone Ensemble – Native Force (Nils Noa remix)
2. Nils Noa & Mari Boine – No Duohta (Steffen Kirchhoff remix)