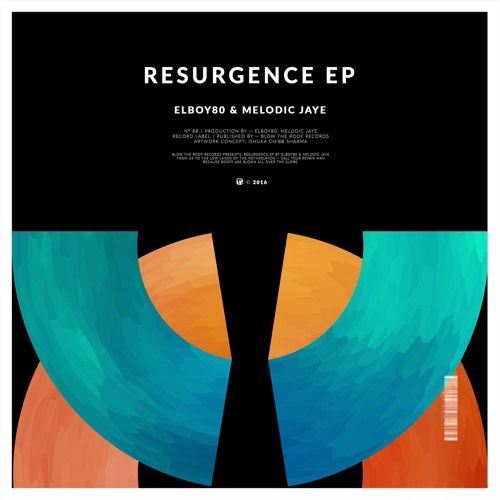 ELboy80 & Melodic Jaye - Resurgence EP
Dynamic DJ and production duo ELboy80 & Melodic Jaye have been gathering huge momentum and turning heads around the world since they exploded onto the Dance music scene. Armed with their infectious Techno infused House records, which include 'The Equalizer' and 'Soul Intrusion', they made the bold decision to merge their highly successful solo careers, which highlights included supporting A-List stars such as Darius Syrossian and Dale Howard in the some of the UK's most renowned venues, and embark on a new musical journey together – it's no wonder they have been gaining colossal support from A-List stars around the globe.
Fresh from the studio, the Essex based pair have returned with yet another mind-blowing release in the form of 'Resurgence EP', a 3 track EP containing 'Filthy Jokes', 'Madness' and 'Moolly'. Full of Techno vibes, heavy bass-lines, dark synth-lines and groovy beats, ELboy80 & Melodic Jaye's latest tasteful offering is sure to go down a treat in underground clubs on all corners of the earth – making it a must have for any DJ's record collection.
The release of 'Resurgence EP' will see ELboy80 & Melodic Jaye make their highly anticipated debut on Blow The Roof Records. The ever-growing UK based label has become one of the industry's most exciting new imprints and it is clear to see why, as the it boosts an impressive roster of artists that includes stellar names like Dan York, Axii, Nosh & SJ, Oscar Jones and Oliver Carloni. Release date for 'Resurgence EP' is the 5th August so make sure you pen the date into your diaries and grab it in time for the summer Ibiza parties.
Elboy80 & Melodic Jaye Online
https://www.facebook.com/elboy80melodicjaye
https://twitter.com/ELboyMelodic
https://soundcloud.com/elboy80melodicjaye
https://www.instagram.com/elboymelodicjaye
Blow The Roof Records Online
https://www.facebook.com/blowtheroofrec
https://twitter.com/blowtheroofrec
https://soundcloud.com/blowtheroofrec
https://www.instagram.com/blowtheroofre