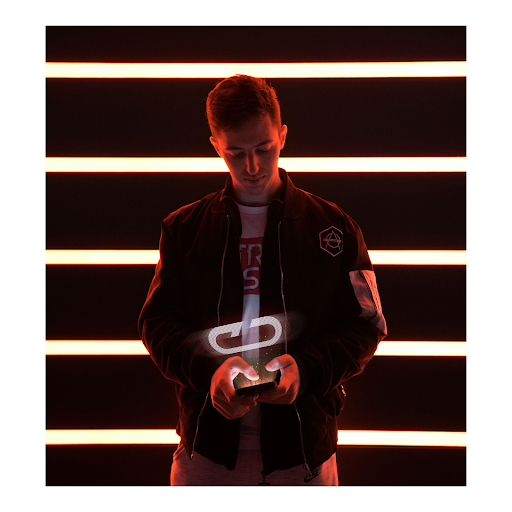 RetroVision Remixes the peggies Hit 'Ashiato- Footprints-'
Sony Music Japan's very-own 24-hour lo-fi chill beats YouTube channel 'Tokyo LosT Tracks – Sakurachill-' is officially rebranding to 'Sakura Chill Beats', and to celebrate the monumental change, they've enlisted remix duties for anime and video game theme songs from a plethora of established talents in the electronic dance music landscape. Available now on YouTube via Sony Japan, French DJ/producer RetroVision kicks things off with his remix of the peggies' 2021 single 'Ashiato – Footprints-', the ending theme song to the fifth season of hit anime series My Hero Academia.
RetroVision lends his signature electro-centric production elements to the original, audibly infusing the track with a propelling tone that is rife with lively energy. The vocals flow melodiously throughout the beginning portion of the tune, and are quickly followed by hefty bass drops and a larger-than-life ambiance. Maintaining the original source material's fun sensibilities with ease, one can clearly tell that the French talent's approach when crafting the remix was to keep as much of the same fun, sprightly flair that fans and listeners alike have come to love about the peggies' groundbreaking hit over the course of the last several months, all while adding his own unique take on it.
"It's amazing to get asked to remix this song, as I'm myself watching the anime. It is such a privilege to be able to do this. Japan is probably my favorite place to play my music and I've made this remix especially for all my Japanese #retrofam I tried to have a groovy vibe into the breaks while the drop goes into a more festival vibe, which everyone has been missing! I can't wait to come back playing in Japan, but in the meanwhile, I hope you will enjoy this remix as much as I loved doing it."
– RetroVision
ABOUT SAKURA CHILL BEATS — Sony Music Japan's 'Sakura Chill Beats' YouTube channel is the newly-launched main source for official anime theme songs from some of the biggest names in electronic dance music currently. The newly rebranded channel launched on Saturday, June 19th with Retrovision's remix, and perfectly coincided with the Japanese broadcast of hit anime series My Hero Academia, a groundbreaking show now in its fifth season that chronicles the life of a superhero, Deku, as he consistently faces conflicts with fellow classmates at U.A. High School.
The first of its kind to officially upload remixes from artists such as this, it joins the ranks of fellow channels such as Trap Nation and MrSuicideSheep, both of which also feature EDM-related content alongside imagery from popular anime series. The channel has already featured Slushii's remix of Cö Shu Nie's 'Give It Back', the second ending theme to Jujutsu Kaisen, earlier in the year, and has its sights set on continuing this streak of officially-remixed anime opening and ending theme songs from renowned EDM titans.
The story of Sakura Chill Beats begins with a young girl, traversing her way through her anime world in search of friends. Humans can no longer inhabit the earth due to a handful of natural and man-made disasters, so she is now left behind wandering aimlessly before realizing she is alone. Upon finding a unique Sakura tree, several cherry blossom petals begin falling to the ground, giving her the utmost courage to face her journey as we collectively watch over her future.
ABOUT RETROVISION — RetroVision is a DJ/producer hailing from Aix-en-Provence, France. A highly venerated act, the world-renowned, trailblazing act has pioneered the genre of future house as of recent. Noteworthy career points include his 2016 masterpiece 'Puzzle' garnering over 30 million streams to-date, as well as reaching the 61st position via 1001Tracklists' 2018 producer charts. Since, he's released via Don Diablo's Hexagon imprint, in addition to Ultra Records and Tiësto's Musical Freedom. His new remix directly follows 'Whatever You Want', released at the tail end of this April.
ABOUT THE PEGGIES — the peggies, consisting of members Yuuho Kitazawa, Makiko Ishiwata, and Miku Onuki, is a Tokyo-based band that has been active for quite some time. Over the years, the esteemed, chart-topping Japanese triumvirate have had many successful tours, in addition to singles such as 'Glider', 'Sputnik/LOVE TRIP', 'Dreamy Journey', 'BABY!' and 'Kimi no Sei'. Their first major full-length studio album, 2019's 'Hell like Heaven', also marked a pivotal point for the group, leading them to syncs via commercials for Honda and Rohto Pharmaceuticals, to name a few.
Overall, Sony Music Japan's 'Sakura Chill Beats' YouTube channel is poised to take the electronic dance music industry by storm. Making a name for itself with each official anime and video game theme rework, RetroVision's 'Ashiato -Footprints-' remix serves as the prime first edition.