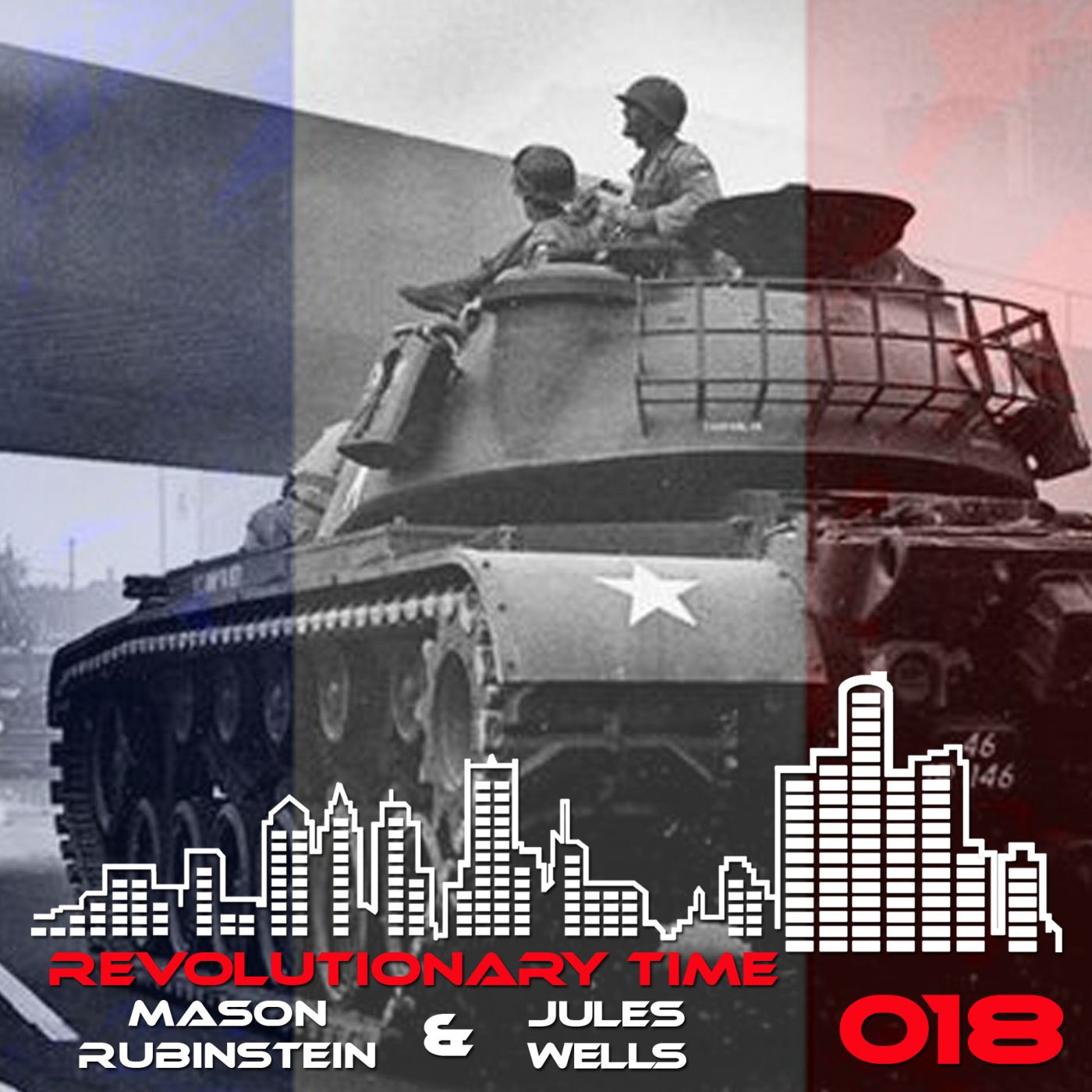 Mason Rubinstein, Jules Wells - Revolutionary Time
Hijacked Records Detroit is proud to open 2017 with this release. We continue to explore that French connection we've been delving into lately and remain pleasantly surprised with the talent we're finding. Mason Rubinstein and Jules Wells have put together an incredible and truly moving release. Each track has been produced by the pair working together and what came out of that was a beautiful thing. The ep opens with a track called "Resurrection." Think Octave One meets Los Hermanos. Powerful and dark but also invigorating; like what hope might sound like. This track is transcendental and uplifting.
The next track is the title track, "Revolutionary Time." This is another really esoteric piece that if you weren't naturally physically moving to the beat, you could very well end up on the brink of tears, feeling overwhelmed in an unfathomable atmosphere of light. The last track is Mason and Jules' "Revolutionary Time Extended Vocal Mix." The vocal on this track is a speech given by Dr. Martin Luther King Junior. While the speech has inspiring moments, it is a stark reminder of how little progress we have made since King's passing, and how far we still have to go. These words still ring true to this day. Hearing King's words on this track made it that much more profound and formidable.
We've been so impressed with the talent we've tapped into in France. These guys are really channeling that Detroit emotion; that Detroit spirit. What makes their work of such high quality is that it's 100% genuine, coming from a truly authentic place. Not only have we synced up with some artists in the same musical headspace as us, but we are connecting on a social, political, and cultural level. This comes through in their music and we can't wait to hear more!