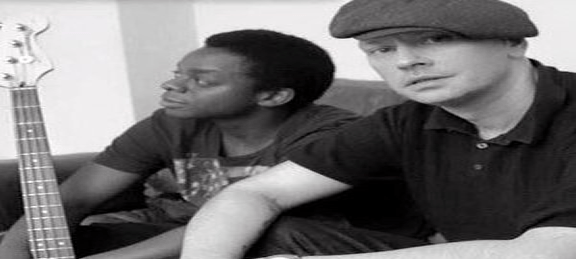 Rhemi Music's Neil Pierce & Ziggy Funk April Hot 10 Trax: Deep Into Soul
Rhemi Music's Neil Pierce and Ziggy Funk are behind the leading UK label now numbering 23 releases and responsible for producing top tunes such as their Remix of Opolopo's 'Spare Me The Details' due soon on Joey Negro's Z Records and 'Diamond' for Hanlei, which notched up the No 2 spot on Traxsource's Top 200 of 2015. Their current release 'Shake Your Body Down' is out now and getting the thumbs up from Joey Negro.
Rhemi Music 10
1. Rhemi Music – 'Shake Your Body Down (Rhemi Music)
Our latest release is a funky number that's going down a storm. It's the live horns, keys and bass that really bring this track to life. Already getting support from Joey Negro, Opolopo and Hector Romero to name a few.
2. The Dangerfeel Newbies- 'What Am I Here For' (Defected)
This isn't a release we would expect from a label like Defected but we are really happy that they are embracing more soulful sounds again. Kai Alce can do know wrong in our eyes, his groove is so infectious.

3. Rhemi featuring Hanlei – 'Keep Dancing' (Rhemi Music)
We loved making this record, it shows the duo of Hanlei is their best light. The light and shade in the record always gets us going, when that bass drops just watch your dance floor explode

4. Thelma Houston- 'I'm Here Again' Joey Negro Ready To Roll mix (Z Records)
Taken from Joey Negro's new album entitled "Remixed with Love Vol2" this is nothing short of a masterpiece. If you are going to rework a classic it has to be done with style and respect and Joey Negro has those in abundance.
5. Thatmanmonkz – 'For Bae' (Delusions Of Grandeur)
Thatmanmonkz is another artist that just seems to be churning out nothing but quality at the moment. This gospel inspired track works a treat on the dance floors.
6. Louie Vega featuring Cassio Ware – "Just The Way I Like It' (Vega Records)
We could'nt do a top ten without including a track from Mr Vega, who is in amazing form right now. Lovers of real soulful house need to buy his album which is just stunning in our opinion.

7) Eli Escobar – 'Seein You' (Night People NYC)
Beautiful sound, wicked record, love the vibe. The record that made our ibiza summer of 2015. thank you

8) WU15 – 'The Anthem' (Eglo Records)
This song is pure class in all its efforts. Love both the productions and you can hear the ideas just flowed naturally which is what music is about

9) Detroit Swindle – 'Howsmusic' (Heist recordings)
This song just grooves from start to finish and we love the use of the sample and the way it makes you move. It reminds you that sometimes being simplistic is the best.

10) Alicia Myers – 'I Want To Thank You' (MCA Records)
Nothing but love on this record, the 80's equivalent of KOT 'Finally'. I don't think this record will ever leave our record bag (USB).
Remi Music's Neil Pierce and Ziggy Funk are residents at Deep Into Soul this Saturday April 9th with Baltimore House Special guests, the Jasper Street Company Live and Basement Boys DJ Spen & Teddy Douglas at the POW, Brixton.
All info:
www.facebook.com/DeepIntoSoul
www.twitter.com/deepintosoul