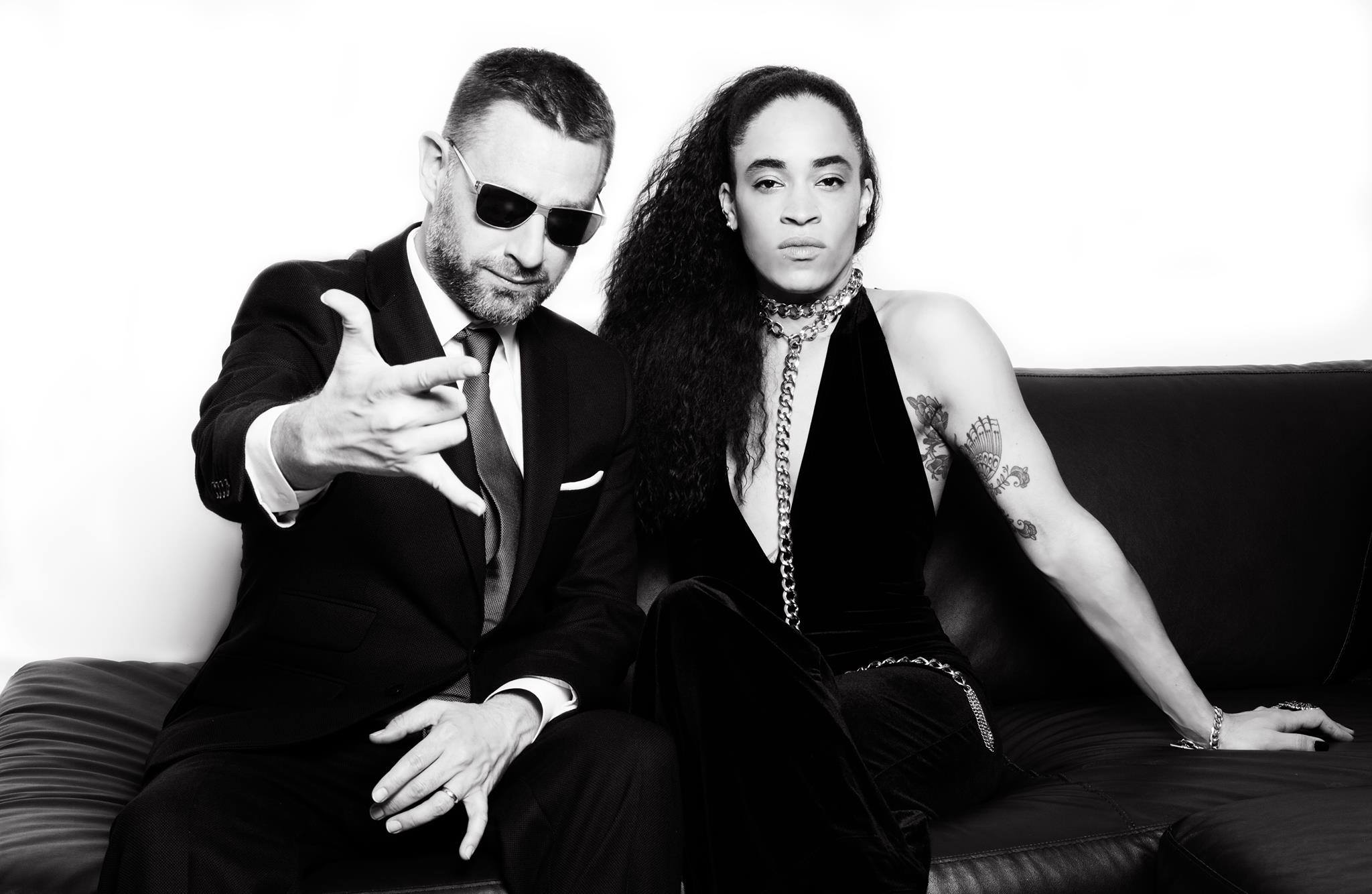 60 Seconds with… State Of The Nation
State of the Nation is a music project made up of Simon Robinson, Kay Elizabeth & Don Jupiter. Between them they each bring their own unique sound to what is gathering pace rapidly in the electronic music world. We caught up with main founding member and label owner, Simon, to find out a little more about the concept that he is hoping to create…
So tell us a bit about your musical history, what is your earliest memory of music and how long was it before you found yourself under the electronic music umbrella?
I was always fascinated with my uncle's reel to reel tape machine when I was around 5 years old and I starting playing around with it kinda sampling stuff and making these soundscapes to the amusement of my family. Following the introduction of personal computers, I started messing around with software drum machines and instruments and making all these crazy beats and grooves on my Commodore 64!!
Do you feel that the town/city you grew up in helped shape you as an artist?
Yeah Manchester was a buzzing scene when I grew up!
What came first for you, was it DJing or producing?
Definitely producing.
This latest EP 'Loveshots' is set for release through your own imprint Weaponsgrade. Why did you decide to start your own label?
I've had a number of deals with indies and majors and once I understood how it all worked I felt that it was time to take the control back as it gave me more artistic freedom.
Do you feel running a label has changed the sound you produce since you are always searching for new releases and artists?
Not really as I always look for something original that does not prescribe to the most recent fashion oriented bandwagon.
Is there a favourite release from the label over the years? What makes it so special?
From the Jungle Drummer to the Jungle Brothers, the label has always released an eclectic bunch of sounds so I can't really single one track out… yet! 😉
How would you best describe the sound of Weaponsgrade and what does it take to become a part of the family?
Eclectic is the best word. We just want to release really good dance music of any genre.
Going back to your upcoming release, what did you set out to achieve with this collection?
The message is a pretty strong one with the concept of LoveShots so we wanted to reach as many people as possible. The mixes spread house, techno and breakbeat as it's a dirty, sweaty visceral club vibe that we tried to achieve.
How did you go about selecting the remixers? What is next for yourself as an artist and also the label?
Tom Finn is blowing up right now and The Advocate give it that old skool flex. As an artist its all about finishing the State of the Nation debut album – 'What about the Truth?' which features the Jungle Brothers, KRS-1 and Chuck D. And as a label, the aim is to raise consciousness while making dope beats!
And finally what are your top five tracks in your set right now?
Pacific State – Barber and Tom Finn Remix
Bad Kingdom – Moderat
Morning Dew – Nora en Pure
Tayo – Gorge
LoveShots – Advocate ReFix
'LoveShots' is out now on Weaponsgrade