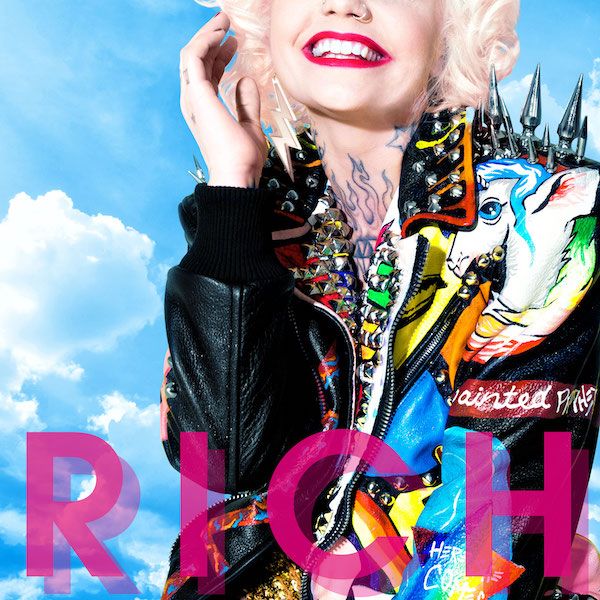 Cazzi Opeia - Rich
As the weather begins to cool down, the year is heating up for singer-songwriter CazziOpeia. With no less than four #1 hits on the Billboard US World Albums within the past year, she has returned with her latest offering, 'Rich'. Only just beginning to transform her career from singer to songwriter, Cazzi Opeia has proved to be one of Sweden's most successful songwriters in the mix.

Breaking the boundaries with her last solo single, 'Wild Ones' Cazzi Opeia was the first female artist to ever premiere a song in space. Initially garnering recognition as a key songwriter in the K-Pop sphere – her notable work includes Red Velvet's 'Peek-A-Boo' & TWICE's 'Dance The Night Away' – Opeia is turning the tables and lending her own vocals to her latest record. While continuing to push her career to new heights, "Rich" arrives as an infectious and bubbly single that will light up the dance floor on a global level.

'Rich' begins with a delightfully playful array of upbeat sounds topped with danceable electro-pop vocals that make it an endlessly-playable and heartfelt track. Released alongside the single is a blissfully flamboyant lyrical video that depicts Cazzi Opeia's message of valuing experiences over financial gain.

Cazzi Opeia has more hopes for 'Rich' than just another hit single. Over the past two years Cazzi Opeia has faced the loss of several important people in her close circle of family and friends, one of the main reasons she describes behind the creation of 'Rich':

"This has made me stop and think a lot about death and what really is important in life. I have always dreamt of being a big pop star and previously I have always felt it has to happen now – that I couldn't take it if it didn't, that my life would be over. But it obviously isn't. I've come to realize that even if I won't hit those very big stages like Katy Perry or Lady Gaga or Ariana Grande, I still have an incredibly rich and fulfilling life to be thankful for. I am rich and extremely fortunate to have friends and family who I'd take a bullet for," said Opeia.

Cazzi Opeia hopes to empower listeners with this single as it serves as a reaction against the ever-growing materialism of the world, encouraging listeners to look out for and look after one another. This electro-pop single is guaranteed to find its way on to the charts as it follows in the successful footsteps of Cazzi Opeia's latest's hits from throughout the year, only further paving the way for her path as one of Sweden's most successful and influential songwriters.