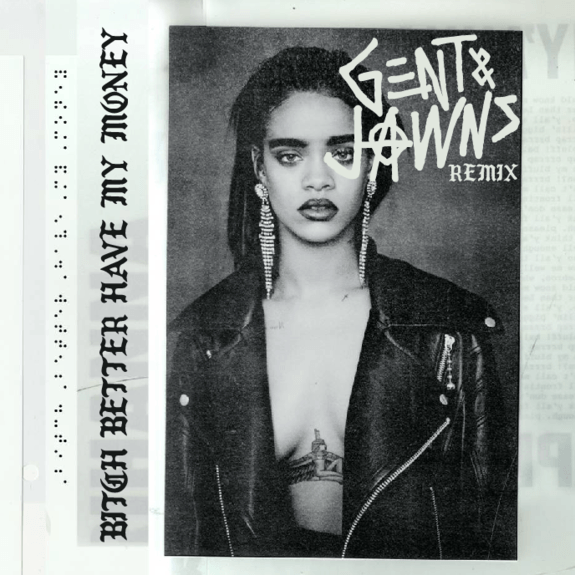 Gent & Jawns Remix - Rihanna – Bitch Better Have My Money (Gent & Jawns Remix)
One of the biggest tracks of 2015, 'B*tch Betta Have My Money' by Caribbean Queen Rihanna, just got ten times greater. Reworked by Mad Decent veterans Gent & Jawns, this hard hitting remix is now available as a free download via the US-based duo's SoundCloud below:



Speeding up Rihanna's unmistakable vocals, Gent & Jawns incorporate their distinctive trap-influenced opening with seamlessly placed percussions throughout, resulting in a track that mimics the original, whilst delivering an altogether different beast of its own. Utilizing vocal cuts, permeating high-pitched synths, and kicking bass lines flawlessly intertwined and layered upon each other, this edit proves that both Gent & Jawns are on the top of their game as they remix one of the most talked about celebrities on the planet.

Ready to embark on select dates with the world famous Mad Decent Block Party, Gent & Jawns are now armed and ready with a slew of originals and remixes to dish out to their yearning North American fan base. With major airtime and support from the likes of Diplo, Sway In The Morning and Triple J, these Washington DC natives now have another weapon to add to their wide-ranging catalogue. Be sure to keep up to date across their socials for updates, tour dates, and more.