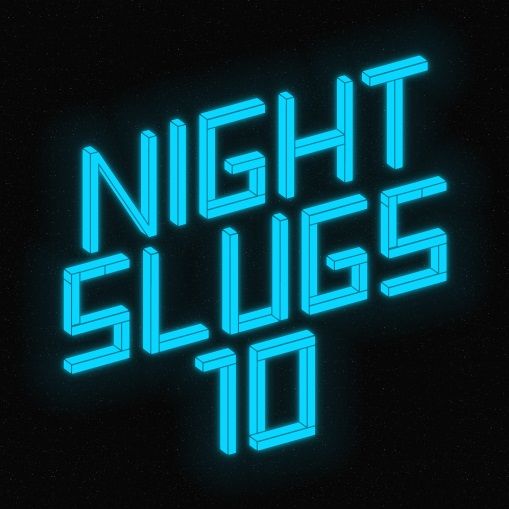 UNINAMISE - Rise Of The Wolves
Night Slugs celebrate 10 years in the game with a series of releases, international shows and one-off events. Today New York music producer Uninamise shares new track 'Rise of the Wolves' taken from iconic London label's ten year anniversary compilation album 'Allstars X', which follows the recently shared tracks by Bok Bok x Lil Silva and Cooly G.

'Rise of the Wolves' is influenced by bashment and dancehall but Uninamise gives these genres a dark twist with his electronic touch. His use of clashing drums and deep bass gives it a gritty texture whilst varied used of samples adds an eerie, atmospheric element. He says of the track: "I went into this track inspired by the idea of a warrior fighting to get his loved one back. The female vocal is by a flex dancer named Risa Morales, who says "rise of the wolves" in Japanese as the bass drops. That's when the story begins."
Uninamise is a Brooklyn-based DJ / producer who makes a dancehall-inspired club genre called Flex Dance Music. What began as a type of music accompanying flex; a dance style originating from Brooklyn characterized by elements including bone breaking, gliding, and pausing; has in recent years progressed into a distinct genre. One of Uninamise's signatures is his additional chops of samples within tracks, helping push the sound of FDM further.

Alongside Allstars X there will be a follow-up compilation "Night Slugs White Labels" which will present a selection from the thus far vinyl-only NSWL 12" series, and Helix will release 3 volumes of his debut LP, tracks made over the course of about 6 years and aptly entitled "Greatest Hits". Volume's 1 and 2 are out now with Volume 3 out April 27th. Then later in the year, Girl Unit will finally release his long-awaited debut LP, which has been in production for the last 4 years entitled "Song Feel".

The crew will also be celebrating with parties across Europe this spring including Berghain in Berlin, Corsica Studios in London and Razzmatazz in Barcelona, with more details and cities to be announced soon.