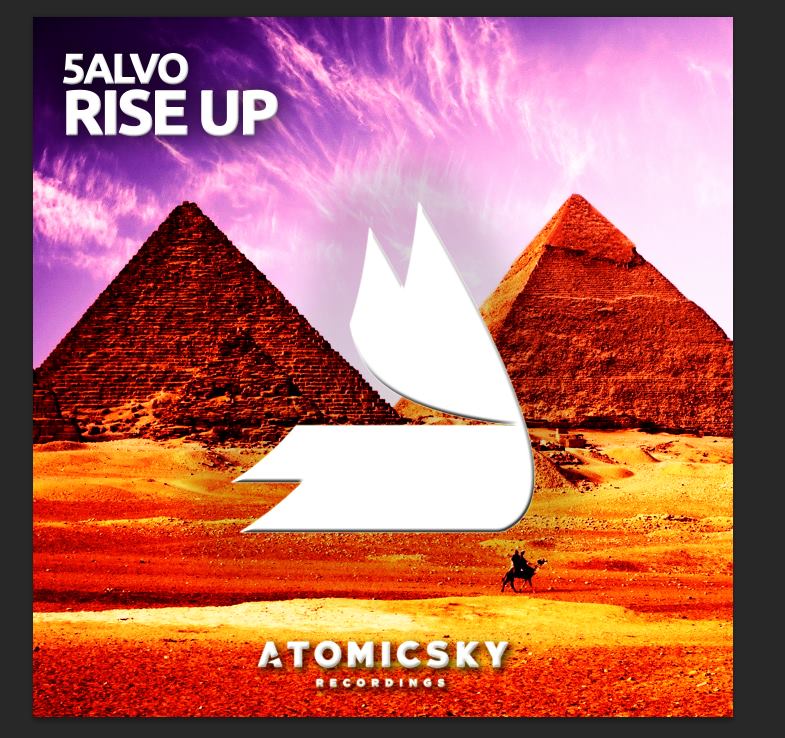 5ALVO - Rise Up
American DJ and producer 5ALVO has been making monumental progress since he exploded onto the Dance music panorama. The Boston based artist, who is also one half of production duo Wub, has been creating some of the scene's freshest and most exciting records, thanks to his determination, drive and dedication to perfecting his craft and every record that he churns out of his studio.
Next to be added to his already impressive release catalogue is 'Rise Up', an energetic anthem that is sure to destroy dance-floors worldwide. Whilst maintaining traditional elements of House music as well as pushing the boundaries of creativity and technology, 'Rise up' is full of razor sharp synths, heavy drums, a groovy bassline, euphoric chords and infectious melodies, making this aggressive Progressive infused Electro House track perfect for any peak time DJ set – a worthy inclusion in any DJ's record collection.
AtomicSky Recordings did not hesitate in signing 'Rise Up' and adding it to their ever-growing release catalogue when they first heard the record. 5ALVO's debut on the label will see him join the label's expanding roster that includes the likes of: Adventus, Stephan Jordan, JakkCity, Elio & Sylvester, Cain Pridmore, D.Polo, Wanzama and Danny Q Parker. 'Rise Up' is set to be released on the 3rd of June, exclusively on Beatport and will see 5ALVO joining the fast lane to the top of the EDM ladder.
5ALVO Online
https://www.facebook.com/5ALVO
https://soundcloud.com/salvo-20
AtomicSky Recordings Online
http://atomicskyrecordings.com
https://www.facebook.com/atomicskyrecordings
https://twitter.com/AtomicskyR
https://soundcloud.com/atomicsky-recordings
https://www.instagram.com/atomicskyrecordings