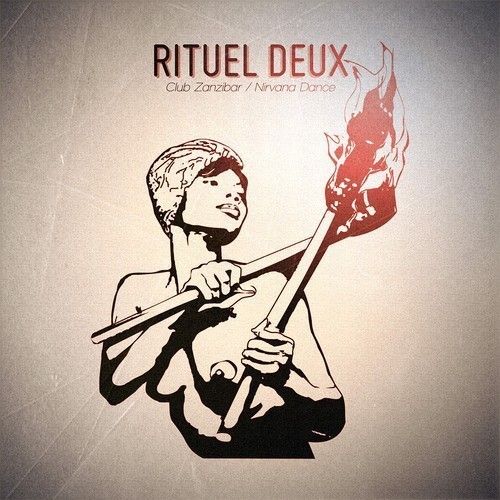 Rituel – Nirvana Dance
Rituel, the house alliance formed by Christophe Monier (The Micronauts) and Thomas Regnault (Dew Town Mayor), release their new EP, 'Deux Remixed', via Micronautics. Showcasing remixes of the tracks from their recent EP, 'Deux'; the duo have also launched a video of the song, 'Nirvana Dance'. 'Nirvana Dance' is remixed by Donovans (hotly tipped Parisian producer who has released records on Citizen Records, Cheap Thrills, Blood Music, Turbo and who recently launched his own label, 11Heads).
Blurring the lines between reality and fantasy, the video tells of a love story inside the Indian community in Paris and was directed by rising Parisan director Bruno Fontana.
He explains, "After a poetic fight during which oyr hero, Tashi receives the support of the mythical king Rama, he then manages to touch the beautiful Mia's heart." He goes on further to add,"When I first listened to Nirvana Dance, I was immediately captivated by the Indian, spiritual atmosphere of the song. It felt obvious to relate a love story infused with Indian references. That's why I imagined this modern romance, on a background of Hindu legends and passion for cricket."
Rituel go on to add, "The vocals of the song are a verse in Sanskrit from the Bhagavad Gita (the central part of the epic Mahabharata, which was traditionally sung). It tells the triumph of spirituality over materialism, in a battle fought within each of us. Everyone is encouraged to follow his own heart, before any other considerations."
www.soundcloud.com/rituel
www.micronautics.net