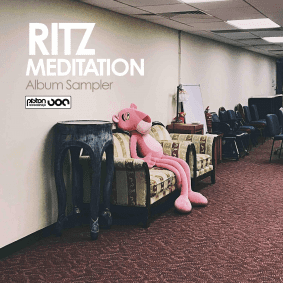 Ritz Meditation – Album Sampler
Portuguese producer Ritz returns to Piston Recordings to deliver four ethereal tracks from his forthcoming album entitled 'Meditation'.
Ritz is a Portuguese producer from Caldas da Rainha who was introduced to electronic music in the mid 90's through regular visits to clubs like Climacz and Alcantara-Mar. Ritz is widely known for his releases under his M0u53 moniker on labels such as Audaz Recordings and Hush Recordz until changing his name to Ritz in 2016 and working with the likes of ARTS, Blossom Kollektiv, Hypnotic Room and Piston Recordings. Ritz's 'Meditation' album marks his return to Piston following recent EPs that garnered support from the likes of Laurent Garnier, AME, Ilario Alicante and many more.
'Acid Sundays' kicks off the samplers with elegant chord progression layered with acid-tinged synths and subdued bass grooves before pulsating low end and emotive leads balanced with deep resonations and alleviating tones fuse together to create 'Roads'.
'Dusty' deploys tranquil pads, undulating calmness and stabbing modulations providing a breezy atmosphere throughout until 'Meditation' rounds off proceedings with a soothing house cut as the effervescent percussion rattles harmoniously over the heavenly keys and celestial elements.
Ritz 'Meditation – Album Sampler' drops on Piston Recordings on 30th August 2019.
www.pistonrecordings.com
https://twitter.com/PistonRec
https://www.facebook.com/Piston.Recordings
https://twitter.com/ricardoso76
https://www.facebook.com/ritzproducer
https://soundcloud.com/ritzthem0u53
Tracklist
1. Acid Sundays
2. Roads
3. Dusty
4. Meditation