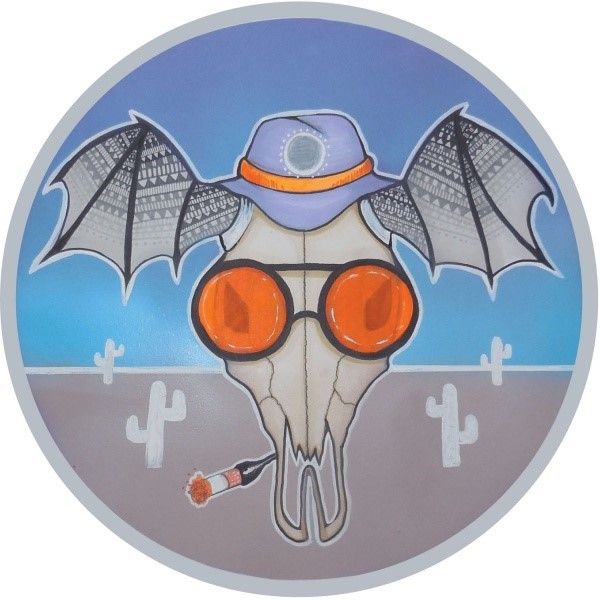 Riva Starr – Fallin on Acid EP
Household name Riva Starr teams up with long time friend Santos to make their debut on the mighty Hot Creations, featuring original Chicago legend DJ Pierre and accompanied by a Davide Squillace remix.
Capturing the essence of Ibiza, title track 'Fallin' on You' hits with tribal percussions and a heady groove. DC10 favourite David Squillace picks up the pace with his remix and Riva Starr teams up with DJ Pierre for 'Acid Train', a funked-up ride of sonic sounds.
"The Fallin' on Acid EP is a great collaborative EP with my long time friend and amazing producer Santos. We've been doing stuff together for a while now and we made it the old school way with an AKAI S950 sampler and drum machine. Our friend Davide Squillace (from Naples like me!) did an amazing remix and I had the chance to collaborate with the true Acid House legend that is DJ Pierre who did a vocal cameo on Acid Train. These tracks never fail to rock the club! ENJOY!" Riva Starr

Naples native Riva Starr and founder of Snatch! Records has released on the most esteemed underground labels, from Dirtybird and Saved to Hot Creations. His famed 'Rechunk' re-edits have given his fail safe touch to names like from Daft Punk and London Grammar.

Collaborator Santos aka Sante Pucello Italian producer and DJ is a respected artist with four albums under his belt and releases on the likes of Saved, Snatch!, Desolat and Crosstown Rebels.
Part of the Better Lost Than Stupid power team alongside Matthias Tanzmann and Martin Buttrich, Davide Squillace is one of the biggest recognized names in the industry and a regular at Circo Loco.

Quintessential producer DJ Pierre has produced more than fifty house anthems ranging from Phuture's 'Acid Trax', 'The Creator' and 'Your Old Friend' to Photon Inc.'s 'Generate Power'.