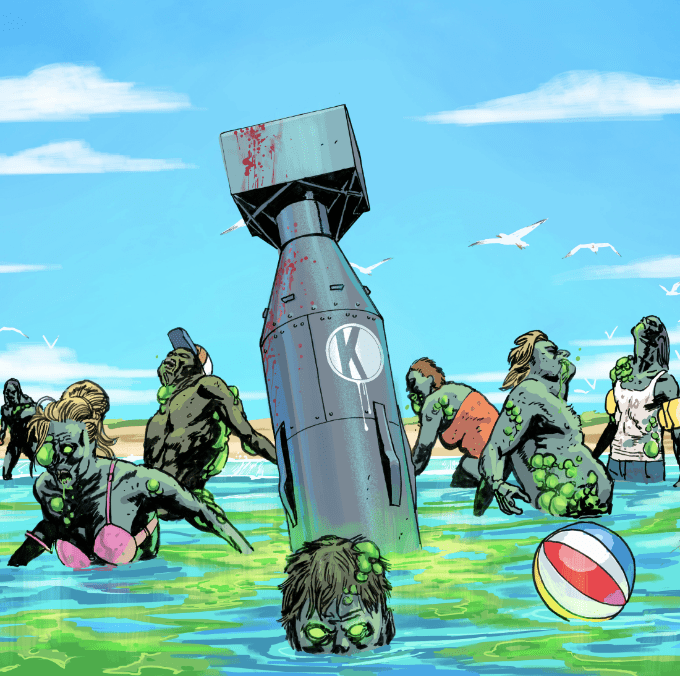 Rival Lands on Kannibalen Records with Enthralling Single, "Odd One Out" Featuring Whales and Salvo
Germany-based DJ and producer Rival joins forces with Israel-based talent Whales and rising bass producer Salvo with their hauntingly beautiful collaboration "Odd One Out". The latest to come from Rival follows on the success of his debut on Ophelia Records with his July-released collaboration "Bloodmoon" with Egzod and Dayce Williams, featured on the 7th edition of Ophelia's Advent compilation series. Underscoring Rival's deep-rooted musical acumen, "Odd One Out" marks his debut with Black Tiger Sex Machine's esteemed imprint, finding its place in Kannibalen's 'Kannibals at the Beach' compilation album. Coinciding with the release, Rival is pleased to announce "INTRODUCING RIVAL", an unparalleled live set to be showcased on YouTube. The occasion signified the inaugural live performance that the shining talent is sharing with listeners around the world. "Odd One Out" out now and available to stream across all platforms via Kannibalen Records.
"Odd One Out" kicks off with Salvo's enthralling vocals, enveloped by a poignant piano melody, masterfully setting the melancholic ambiance that courses throughout the track. Imprinted within the lyrical tapestry of this opus lies a captivating narrative that lays bare the overwhelming encounter with desolation, all the while depicting the transformative journey towards self-renewal. The vivid portrayal emphasizes the deep longing to transcend solitude and the cautious excitement accompanying brave new ventures. As the track unfurls, an evocative and hunting aura endures, casting a vivid backdrop for the unfolding tale. Rival broadens the sonic landscape, masterfully blending an eclectic array of elements, ranging from a propulsive bassline to glitch-infused synth arrangements.  With his innate production capabilities, Rival not only enriches the opulence of the production but also underscores his artistic prowess and daring verve, fearlessly venturing into the realms of musical experimentation.
In tandem with the release, Rival heralds a significant milestone, unveiling his inaugural complete liveset, "INTRODUCING RIVAL". Slated for release on September 8, the monumental occasion will offer listeners an unparalleled chance to experience the full breadth of his remarkable prowess. Debuting as a 30-minute spectacle exclusively on YouTube, the liveset promises to captivate audiences, enveloping them with the immersive realm of Rival's dynamic artistry.