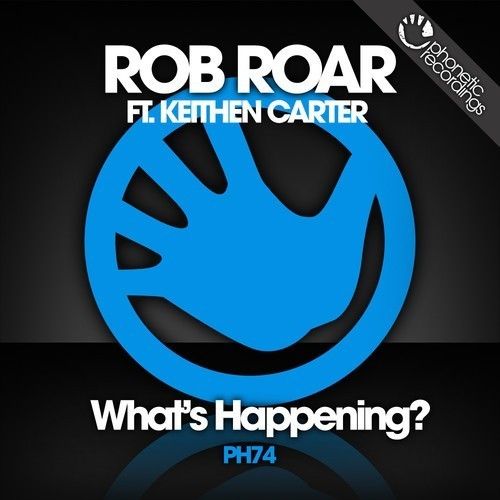 Rob Roar Ft. Keithen Carter – What's Happening?
Phonetic are proud to present the new single from Phonetic Head Honcho Rob Roar, with vocals from the Grammy Award winning Keithen Carter.
You may know Rob under his alter ego Max Linen, responsible for 3 Ibiza No.1 records alongside Leiam Sullivan & Keithen Carter. A few weeks back their collaboration with Prok & Fitch 'Man With Soul' stormed the Beatport Charts hitting the prestigious No.2 Spot. New mixes of their beloved 'Flashback' telling the true story of the Frankie Knuckles warehouse parties have been hammered across the world's dancefloors, hailed by DMC as one of the Monster tracks of the Amsterdam Dance Event and tipped for 2014 by the DMC World Buzz Chart.
Keithen Carter has written on performed for Madonna (True Blue Album) and was Pat Leanord's writing partner, working with the likes of Quincey Jones. 2014 sees Keithen writing and performing with Doorly, Sonny Fodera and Full Intention forthcoming on OFF Recordings.
The instrumental version of Rob Roar's 'Rockerfella' production proved to be a Balearic favourite at the end of last year, heavily championed by Ibiza's DJ's and featured high in the DMC Buzz Charts. The single hit the No.1 spot in the USA House Charts, knocking Calvin Harris off top spot. Watch out for the killer new vocal version featuring Stella Attar of The Creeps/Luke Solomun fame (Summer 2014). Rob can be found DJ'ing at some of the best clubs on the planet, over the last few years he has been headlining the Sunset Terraza Arena for We Love Space at the world's No.1 Club Space Ibiza.
What's Happening? is a cool, bass driven journey into todays House Music. A fusion of Deep & Tech House, designed and proven to cause maximum dancefloor devastation with Keithen adding his hypnotic, tripped out vocals, as only he can.
Adding to the remix package are Hot new kids on the block StereoJuice93, their debut single 'He's Alright' featured in Beatport's '10 Must Hear House Tracks' Chart and the Traxsource 'Top 10 Essential House' Chart. Kisch is another talent already starting to set tongues wagging, mentored by Ibiza's Pete Gooding, his remix gives the production a whole new feel with his signature quality effects and wide solid sound.